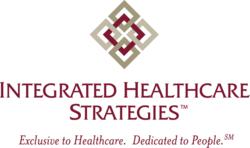 Our National Nursing Compensation Survey results are used by healthcare organizations who need access to comprehensive benchmark data to develop and manage effective compensation programs
(PRWEB) May 29, 2012
Integrated Healthcare Strategies, a national compensation and human resource consulting firm dedicated exclusively to healthcare, today announced highlights from its recently published 2012 National Nursing Compensation Survey.
The firm, which operates offices in Dallas, Kansas City, Minneapolis, and Palm Springs, has conducted healthcare compensation surveys for over 20 years, and reports on nursing, leadership, staff, director, advanced practice clinician, and medical director pay practices.
This year's National Nursing Compensation Survey included a record-high 459 participating hospitals and healthcare systems. Data showed that over the last twelve months, 84% of respondents provided nursing positions with market compensation increases. Merit compensation increases were given by 90% of respondents.
Nation-wide, organizations provided a 2.3% average combined market and merit increase to staff-level nursing positions within the last twelve months. An average national hiring bonus of $3,000 was awarded to registered nurse positions.
"Our National Nursing Compensation Survey results are used by healthcare organizations who need access to comprehensive benchmark data to develop and manage effective compensation programs," said Craig Strom, Vice President of Staff and Director Compensation Services for Integrated Healthcare Strategies. "Our ultimate goal, beyond providing reliable data, is to help clients use that information to design pay programs that make best use of limited resources -- while maintaining or even improving employee understanding and engagement. Even the best designed compensation programs are ineffective if employees don't believe they're being treated fairly."
The full survey report is available to both participant and non-participant organizations. Healthcare organizations interested in purchasing the 2012 National Nursing Compensation Survey can email the Compensation Survey Department at Integrated Healthcare Strategies at Comp.Surveys(at)IHStrategies(dot)com or can call 1-800-327-9335. Other non-healthcare organizations may purchase the surveys by direct request.
Integrated Healthcare Strategies conducts compensation surveys on a wide range of key healthcare positions. To see details on all the firm's compensation surveys, please visit http://www.ihstrategies.com.
###
About Integrated Healthcare Strategies
Integrated Healthcare Strategies provides healthcare organizations with direct access to a comprehensive array of healthcare-specific services, delivered by professionals from the industry who understand the rigors of running a healthcare organization – from the lunchroom to the Board Room. Its client list is a "who's who" of healthcare organizations including over 1,200 major healthcare providers, 1,800 hospitals and 700 independent and affiliated medical groups. Integrated Healthcare Strategies specializes in the areas of physician strategy and compensation, employee compensation, executive compensation, human resource solutions, labor relations, leadership transition planning, executive search, compensation and employee engagement surveys, performance management, board governance solutions, and M&A transition issues. For additional information contact Julie McCauley at 800-327-9335 or at julie(dot)mccauley(at)IHStrategies(dot)com. Visit Integrated Healthcare Strategies online at http://www.IHStrategies.com, or view our blog at http://ihstrategiesblog.com.