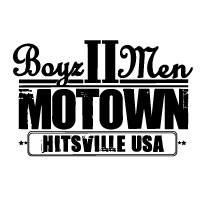 LONDON (PRWEB) March 28, 2008
Following the successful release late last year of Mowtown: Hitsville USA, their first major release in five years, Boyz II Men are now on a nine-month world tour, with over 60 dates across four continents. Several dates have already been played in the US and UK.
With the International leg of the tour underway a competition was unveiled to win a unique Gold Disc award which commemorates the success of Motown: Hitsville USA in the UK.
Entry into the prize draw is simple and open to everyone. Go to the Motown: Hitsville USA website at http://www.boyziimenhitsville.com and sign up to receive news. The winner will be selected at random.
The Motown: Hitsville USA website contains samples from the album, which features classic Motown songs given a new treatment with the Boys II Men signature sound of soulful R&B harmonies. Available in English and French, the site also has a comprehensive list of tour dates, cities and venues.
In May, the tour hits Thailand, followed by the famous massive Nippon Bodokan stadium in Tokyo, Japan. Australia follows in June, before returning to the US for more dates in July.
The Asian leg of the tour includes Bangkok, Thailand, followed by the Japanese cities of Tokyo (Nippon Budokan), Fukuoka, Nagasaki, Kobe and Nagoya. Australian dates are to be confirmed.