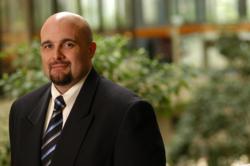 Our customers continue to work with us because they have the confidence that we will deliver a high value, high impact solution that generates results.
Orlando, FL (PRWEB) November 28, 2011
NGRAIN®, the leading provider of interactive 3D simulation software and solutions for maintenance training and support, today announced the United States Coast Guard and United States Army have again chosen the company's industry-leading solutions to provide cost-effective and compelling 3D simulation-based maintenance training. The NGRAIN Virtual Task Trainer™ (VTT™) solutions will help to standardize the Coast Guard's teaching methods for maintenance training of the Honda® BF225 Outboard Engine, and expand M1A2 Abrams Tank skill proficiency for US Army troops.
"We continue to work with NGRAIN because the results speak for themselves," said Commander Aaron Waters, Force Readiness Command Performance, Training & Education Branch Advanced Distributed Learning Section (FC-515), US Coast Guard. "NGRAIN's approach to training – which combines advanced 3D simulations with effective learning methodologies – has helped the Coast Guard to improve the proficiency with which our students complete maintenance and troubleshooting procedures. Our ability to effectively provide training means that our people can safely perform tasks, there is less wear-and-tear on equipment, and ultimately we can keep equipment in-service longer."
To standardize teaching methods for the maintenance of the Honda BF225 Outboard Engines, the Coast Guard chose NGRAIN's Virtual Task Trainer solution to accelerate learning, minimize the need for equipment to be taken out of service for the purpose of training, and to support training in a variety of learning environments. Standard to the NGRAIN VTT, the training solution will enable personnel to interact with the virtual equipment in real time, including practicing installation, maintenance and repair procedures. Leveraging NGRAIN's established learning methodology, maintainers will receive real-time remediation through automated feedback to improve performance and give instructors the opportunity to work with students requiring additional support.
NGRAIN is also developing VTT solutions to support the Army's Master Gunners Course for the M1A2 Abrams Tank manufactured by General Dynamics Land Systems (GDLS). The VTTs build on the previous training solutions NGRAIN delivered in 2010 and will convey the principles and procedures for Advanced Conduct of Fire (ACOF) and Basic Electricity for the M1A2. The Army will use the solutions in an instructor-led environment and provide it to soldiers so that they can use it at home, during on-the-job (OJT) training, or once deployed.
"For the past decade NGRAIN has led the creation and growth of the virtual maintenance training market," said Gabe Batstone, Chief Executive Officer, NGRAIN. "We are driven to deliver the most true-to-life virtual hands-on experience, while ensuring our customers receive value each time. Our customers continue to work with us because they have the confidence that we will deliver a high value, high impact solution that generates results."
About NGRAIN
NGRAIN® is the creator of interactive 3D simulation software and solutions that have set the standard for technical training and operational support, providing the most true-to-life, virtual hands-on experience. Offering both a development platform and custom solutions, NGRAIN is focused on solving business problems while delivering value. With NGRAIN, organizations worldwide are revolutionizing how they prepare their people for optimum performance. http://www.ngrain.com
For additional information, please contact:
Cerys Goodall, Public Relations Manager, NGRAIN
(416) 407-2978
cgoodall(at)ngrain(dot)com
twitter.com/ngrain
facebook.com/ngraincorp
youtube.com/ngrain3d
###