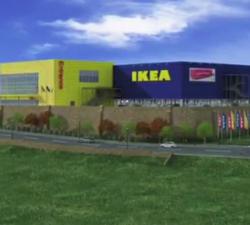 We deeply regret that this could happen. The use of political prisoners for manufacturing was at no point accepted by IKEA. At the time we didn't have the well-developed control system that we have today. ~ Jeanette Skjelmose IKEA manager
Minneapolis, Minnesota (PRWEB) November 20, 2012
IKEA commissioned auditors Ernst & Young to protect its brand by looking into allegations aired by a Swedish television documentary in June, but first raised by a human rights group in 1982.
Yesterday's admission by IKEA, as reported in The Telegraph, is likely to hit the brand's global reputation. With a mix of respect for today's admission and the tarnish of the lack of honesty that was behind the company knowingly benefiting from force, It underscores the need for trusted and unbiased brand building. The Swedish retailer has become a global brand, famed for its cheerful and recognizable blue-and-yellow logo that pulls up images of trendy furniture.
Integral Media's owner Eric Sims commented, "If a brand is not what the company claims, rather it is defined by the perceptions held by those who form an opinion of it, then the allegations aired by a Swedish television documentary in June, were only echoes of the first voices raised in 1982. That puts in perspective that today's audit and admission comes forty years later, perhaps another generation of leaders uncovering a past".
IKEA's admission will help begin the long road back to a true and honest brand image, while granting more immediate aid to labor victims' effort to receive compensation for the work they were forced to carry out in East Germany.
In May IKEA commission auditors Ernst & Young following accusations that political prisoners were involved in making part of IKEA furniture and that some IKEA employees knew about it. The IKEA brand has been pummeled by allegations that political prisoners in the former East Germany provided labor to produce some of its popular household products. The report completed by Ernst & Young concluded that the company knowingly benefited from forced labor in the former East Germany to produce some of its popular household products during the 1980s.
Interbrand's 2012 Best Global Brands placed IKEA at a brand ranking of 28 for 2012, up from the 32nd position in 2011. Criteria to qualify for global brand status includes, "that a brand be visible, and relatively transparent in financial results."
It Takes Honesty To Build A Strong Brand, the Brand Tool Box says, "Brand is about truth and honesty. When an organization (or an individual) embraces brand as an operating principle it opens itself to the opportunities that result from an honest relationship with its customers and marketplace at large. Brands are relationships, not products. A brand is defined by the distinctive qualities, if they exist, of the relationship between the company and its customers. Brand is a connection with a human. Brand is not transactional, it's about affinity". Integral Media believes, we can only have the brand that represents what we are, are willing to create and sustain to keep consumer perception from waning. Therefore it requires honest messages about the brand and the possibilities of what a business can become through truthful brand building efforts.
In the U.S. honesty and advertising transparency has been a key focus at the Federal Trade Commission (FTC). A November 15, 2012 press release titled More Than 70 Actions Brought By FTC and Its Law Enforcement Partners discussed a joint effort by the Consumer Protection Working Group of the Financial Fraud Enforcement Task Force that includes 22 recent actions brought by the Department of Justice, 15 administrative actions by the U.S. Postal Inspection Service, and 20 actions by state attorneys general.
"In a nut shell, consumers own your brand today through the impact of multiple and immediate means of communications. If enough users post negative comments about it, you lose credibility. Likewise thrilled consumers boost sales. By listening to consumers as though they are brand owners, that authentic respect in itself becomes one of the greatest customer experiences you can provide," says Sims.
Since 1999, Integral Media has delivered efficient, clear and integral media solutions to clients nationwide. Working with advertising agencies or directly with brand managers, company owners, or direct marketers, Integral Media helps clients sustain a brand perception worthy of consumer trust. Contact Eric Sims at 952-470-5254 for brand building help and integrated media buying services.