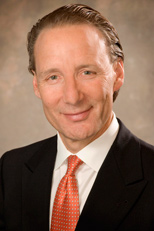 We want parents of children with cerebral palsy to know that they don't need to go through this experience alone.
Chicago, IL (PRWEB) April 13, 2012
Parents who suspect their child's cerebral palsy may have been caused by medical negligence can learn more about their legal rights by going to a new website from the Illinois birth injury attorneys of Salvi, Schostok & Pritchard P.C.
The leading Illinois medical malpractice firm recently launched the site, http://www.cerebralpalsyinjuries.com, with a goal of providing information that would be particularly helpful to parents of children with this debilitating medical condition.
The site contains information to help understand cerebral palsy injuries, how the condition may have been caused by medical errors and the options available for pursuing compensation.
"We want parents of children with cerebral palsy to know that they don't need to go through this experience alone," said Patrick A. Salvi, the firm's Managing Equity Partner and a veteran Illinois birth injury lawyer.
"Our site conveys that we understand the challenges that parents face and our dedication to helping them get the compensation they deserve if an investigation reveals that their child's condition ultimately was caused by a preventable medical or hospital mistake."
Cerebral palsy is a general term for disorders that can affect a child's movement, muscle coordination, posture, senses and ability to learn and think. It arises when a child's brain develops improperly or is damaged in some way.
Injuries that lead to cerebral palsy can occur before or after the child is born or while the child is being born. In some cases, a mistake by a medical provider such as inflicting head trauma or cutting off oxygen can result in the birth injury that triggers cerebral palsy.
The Illinois law firm's site explains the various causes and symptoms of cerebral palsy and describes different types of cerebral palsy (spastic, athetoid and ataxic). Additionally, the site provides visitors with information about treatment options for the child and legal options for parents.
Links to frequently asked questions, helpful resources and the firm's Cerebral Palsy Injury Blog can also be found.
"Our firm is highly committed to helping the families of children with cerebral palsy," said Salvi, noting that the firm's Equity Partner, David Pritchard, and Chief Operating Officer, T.J. Saye, are both past board members on the United Cerebral Palsy Association of Greater Chicago. "We believe our new website reflects that commitment."
About Salvi, Schostok & Pritchard P.C.
Salvi, Schostok & Pritchard P.C. is a leading Illinois medical malpractice law firm with offices in Chicago and Waukegan. The firm represents clients in matters involving emergency room errors, failure to diagnose, hospital negligence, physician error, birth injuries, surgical malpractice, anesthesia errors, organ puncture/perforation, post-operative and pre-operation malpractice and surgical complications. The firm's success in medical negligence, personal injury and wrongful death cases features recoveries of more than $630 million on behalf of its clients, including more than 180 multi-million dollar verdicts or settlements. To learn more about Salvi, Schostok & Pritchard P.C., call (877) 712-8631 or use the firm's online form.