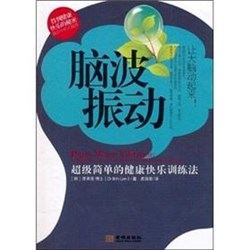 Lee contends that 'it is our brain waves that create the stress response in our bodies, and it is through controlling our brain waves that we can return our bodies to vibrant health.'
Sedona, Arizona (PRWEB) December 20, 2013
BEST Life Media, an independent publisher of books on yoga, meditation and energy healing, is pleased to announce the release of new Chinese language editions of two unique self-improvement books by New York Times bestselling author and mind-body expert, Ilchi Lee. The new language editions of "Brain Wave Vibration" and "'In Full Bloom" have been published by Gold Wall Press, a state-level publishing house on social sciences in Beijing formed in 1989.
Winner of a 2010 Silver Medal in the Nautilus Book Awards, a 2009 Gold Medal in the Living Now Book Awards, and a 2009 Arizona Book Publishers Association Glyph Award, "Brain Wave Vibration" teaches an easy mind-body practice that stimulates and enhances the body's natural healing abilities and overall brain health, while helping to boost physical vitality, manage stress and awaken creative potential.
Lee contends that "it is our brain waves that create the stress response in our bodies, and it is through controlling our brain waves that we can return our bodies to vibrant health." For that purpose he offers a very simple and highly effective exercise called Brain Wave Vibration. The method involves rhythmic, vibratory movement of the body. This shaking exercise deeply relaxes the mind and body, producing brain waves that are conducive to complete health and well-being."
The book "In Full Bloom" is also now available in a Chinese language edition. Winner of a Silver Medal in the Living Now Book Awards, "In Full Bloom" extends the reach of techniques shared in "Brain Wave Vibration" to help older adults. Celebrating the aging brain and its unique capabilities, this book offers practical advice to maintain and accentuate the brain's attributes. Lee's methods encourage the development of happy, productive lives in later years and offer the benefits of improved energy, strength, memory, concentration and stress management.
About Ilchi Lee:
Ilchi Lee is a respected educator, mentor, and innovator devoted to developing the awakened brain and teaching energy principles. Author of 36 books, Lee is the founder of Dahn Yoga and Brain Education mind-body training methods. He has also founded several institutions to support holistic human development including the Korea Institute of Brain Science, the University of Brain Education, and the Global Cyber University in South Korea. To learn more about Ilchi Lee, visit http://www.ilchi.com.