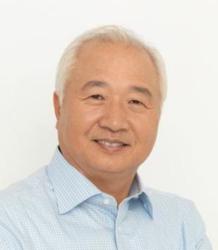 According to Lee, peace is personal and cannot happen unless individuals have a sense of their own self-worth. "Every one has their own orbit. There is wisdom in being on the track you have chosen sincerely, without comparing it to another's chosen path
Sedona, Arizona (PRWEB) April 29, 2011
Ilchi Lee teaches peace and health as individual concerns with global affects. The fundamentals of Ilchi Lee's teachings are rooted in the idea that life presents opportunities for individuals to strengthen the mind, body and soul in an integrated fashion. Not only to achieve one's dreams, but in order to make the world a better place. Now, visitors to Ilchi.com can go to the What's On Your Mind section to incorporate this wisdom into their everyday lives.
The Ilchi Lee health outlook is holistic and self-aware. According to Lee, peace is personal and cannot happen unless individuals have a sense of their own self-worth. "Every one has their own orbit. There is wisdom in being on the track you have chosen sincerely, without comparing it to another's chosen path." Ilchi Lee personal development story centers around his struggle with A.D.H.D as a child. He overcame his obstacles by focusing on his body, running and investing time in Taekwondo. Eventually, he learned how to calm himself and set aside time for deep reflection. Lee became an advocate for how to utilize the power of the mind and dedicated his life to help others discover their potential.
On Ilchi.com, visitors can read inspirational stories on how Ilchi Lee continues use his teachings to further develop his mind and how he instructs others do the same. The What's On Your Mind section will give individuals more opportunity to learn how to use Ilchi Lee's principles to improve their quality of life.
Lee has also penned a number of books, such as "Brain Wave Vibration" and "Healing Society." He has helped produce instructional DVDs and relaxation CDs such as Nature Meditations as well for individuals interested in applying Ilchi Lee fundamentals to their everyday lives.
About Ilchi Lee:
Ilchi Lee is an author and founder of Brain Education, Brain Wave Vibration and numerous meditation methods that utilize Ki energy in pursuit of healing for individuals, society and the earth. He is also a well-respected humanitarian, working with the United Nations and many other organizations to make contributions to their global peace and humanitarian efforts.
###