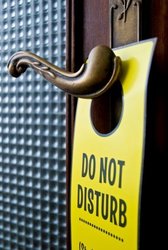 Figures detailing our most subscribing areas are made public yearly. There is a striking pattern in Travelodge's choice of new sites that suggests they are highly aware of our website, and the need our members have for easy, affordable accommodation
London (PRWeb UK) July 28, 2009
hospitality chain Travelodge may be facilitating more than people's need to sleep, after opening four new hotels in several adultery hot-spots. IllicitEncounters.com, the UK's largest extra-marital dating site, has confirmed that the chain's decision to open new branches in Edinburgh, Kent and Essex will be greatly received by its subscribers.
"Edinburgh currently holds the largest number of IE subscribers of any Scottish county." says Sara Hartley, representative from IllicitEncounters.com "Essex and Kent are two of the four home counties that feature in our top ten affair hotspots - with 2,135 and 2,056 members respectively"
"Figures detailing our most subscribing areas are made public yearly. There is a striking pattern in Travelodge's choice of new sites that suggests they are highly aware of our website, and the need our members have for easy, affordable accommodation"
The site was last year in talks with the chain to negotiate an offer for their members. IllicitEncounters.com now has over 340,000 members in the UK.
About IllicitEncounters.co.uk
Illicit Encounters is the UK's longest running extra-marital dating site. It was started in 2003, beginning as a small agency with only a handful of members, but since its creation, has grown at a phenomenal rate. We now have over 340,000 members in the UK.
The aim of the site is to create a safe and nonjudgmental environment, where married men and women can meet each other. Illicit Encounters is a profile-based website, where each member has a personalised space stating who they are, what they're looking for and their interests. Users can talk freely on our new-improved chat system, or send each other messages through our internal mailing system.
The average Illicit Encounters member is a professional, often working in management or as an executive, and between the ages of 36 and 40. We have the most balanced ratio of men to women online than any other dating site.
For More Information
If you would like more information about Illicit Encounters please contact Rosie Freeman-Jones at presspr@illicitencounters.co.uk or call 02088199936. Illicit Encounters has a wealth of statitics on infidelity and related subjects, as well as many strong female and male case studies, available to talk candidly about their experiences.
IllicitEncounters.com is a trademark of Online Tech Support Ltd.
Address - Online Tech support Ltd., Office 404, 4th Floor, Albany House, 324/326 Regent Street, London. W1B 3HH. Tel : 02088199936
###