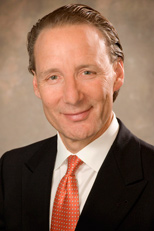 More motorcyclists are on the road during the warm months of the year, and that is when looking out for motorcycles to avoid wrecks and injuries is most crucial.
Chicago, IL (PRWEB) May 31, 2012
Illinois motorcycle accident lawyer Patrick A. Salvi today urged motorcyclists and motorists to embrace the ideal of motorcycle safety awareness as May ends and summer driving months begin.
"May is Motorcycle Safety Awareness Month, but motorcycle safety needs to be at the forefront all summer and practiced year-round," said Salvi, managing equity partner of Salvi, Schostok & Pritchard P.C., a leading Illinois accident and injury law firm with offices in Chicago and Waukegan.
"More motorcyclists are on the road during the warm months of the year, and that is when looking out for motorcycles to avoid wrecks and injuries is most crucial," Salvi said.
Salvi pointed out that motorcyclists are more likely to be injured or killed in wrecks because they are not protected by their vehicle like car and truck drivers.
He pointed to Illinois Department of Transportation statistics that show more than 4,000 motorcycle accidents in Illinois in 2010, with 3,100 motorcyclists injured and 130 killed.
"These numbers are far too high," Salvi said.
Salvi's law firm handles personal injury and wrongful death lawsuits on behalf of individuals in Cook County, Lake County and across Illinois who have been injured or have had family members killed in Illinois motorcycle crashes.
Salvi offered some safety tips for motorists from the motorcyclists group ABATE (A Brotherhood Active Towards Education) of Illinois:

Allow more distance when behind a motorcycle. Motorcyclists often slow by downshifting or releasing the throttle, which does not activate the brake light. At intersections, expect a motorcyclist to slow down without visual warning.
Understand that motorcyclists adjust lane position frequently to be seen more easily and to minimize the effects of wind, road debris and passing vehicles. Lane changes are not a matter of recklessness or showing off.
Because of their small size, motorcycles may look farther away than they are. Expect that a motorcycle is closer than it looks.
Because of its small size, a motorcycle is easily hidden by objects inside or outside of a car, such as door posts, mirrors, passengers, blind spots, bushes, fences, bridges, etc. Take an extra moment to thoroughly check traffic, whether you're changing lanes or turning at intersections.
"Each of these tips for motorists comes down to making the effort to look out for motorcycles and motorcyclists," Salvi said. "Car and truck drivers have to be proactive for safety."
Salvi said there are also measures that motorcyclists must take for their own safety, and offered these tips from the Illinois DOT's StartSeeingMotorcycles.org:
Always wear high visibility protective clothing, including helmet, gloves, boots and jacket.
Before each ride, conduct a safety inspection of your motorcycle.
Never ride in between lanes or side-by-side with another vehicle in the same lane.
Remember that motorcycles accelerate faster than other vehicles, and trucks and buses are the slowest. Always watch your speed.
Pay close attention to other vehicles' signals and brake lights, especially trucks'. Always be prepared in the event that the other vehicle's signals or lights do not work – never tailgate.
Avoid blind spots. Remember that large trucks have large blind spots on both sides, the front and behind the vehicle.
"Motorcyclists must remember that they have a responsibility on the roads like other drivers do, just as they have the same rights as other drivers," Salvi said.
The veteran motorcycle accident lawyer said riders who have been hurt in an accident despite following the rules of the road should seek help from an experienced attorney.
"Motorcyclists do have rights, and among those rights are the right to seek redress for harm caused by another driver's negligence or recklessness," Salvi said. "That's a right that our law firm will continue to protect and exercise on behalf of Illinois motorcyclists."
About Salvi, Schostok & Pritchard P.C.
Salvi, Schostok & Pritchard P.C. is a leading Illinois personal injury law firm with offices in Chicago at at 22 West Washington Street, Suite 1600, Chicago, IL, 60602 (local phone number (312) 372-1227) and Waukegan at 218 North Martin Luther King Jr. Avenue, Waukegan, IL, 60085 (local phone number (847) 249-1227). In addition to representing clients in catastrophic personal injury, medical malpractice, aviation and product liability cases, the firm focuses on car and truck accidents, airplane and train accidents, construction injuries, birth injuries, brain injuries, unsafe properties and animal attacks. The firm has obtained more than $630 million on behalf of its clients in personal injury and wrongful death cases, including 180 multi-million dollar verdicts or settlements. For more information, call (312) 372-1227 or use the firm's online contact form.