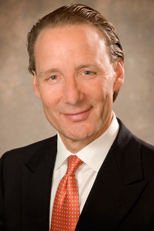 What transportation experts need to do now is sit down and analyze why pedestrian accidents are growing in number, and what can be done to stop them.
Chicago, IL (PRWEB) December 15, 2011
A Fox News report about a Chicago pedestrian who was struck at a neighborhood bus stop Monday morning is a disturbing reminder of the growing prevalence of pedestrian accidents nationwide,Illinois accident lawyer Patrick A. Salvi said today.
"The injury of even one person in a pedestrian accident is a tragedy, but it is made even worse in light of the newest statistics showing an unexplained increase of these accidents across America," said Salvi, managing equity partner of the Illinois personal injury firm of Salvi, Schostok & Pritchard P.C.
A new report issued by the National Transportation Safety Administration last week found that pedestrian fatalities rose 4.2 percent in 2010 compared to the previous year, and the number of pedestrians injured skyrocketed from 59,000 to 70,000 – a 19 percent increase.
The spike comes after a steady decrease in the number of pedestrian fatalities over the last several years and a 14 percent decline between 2000 and 2009, according to an annual report from the national safety coalition Transportation for America.
"The trend is moving in the wrong direction," said Salvi, who represents clients who have been injured in Illinois pedestrian accidents and other motor vehicle crashes throughout Chicago, Cook County, Lake County and the state of Illinois.
"What transportation experts need to do now is sit down and analyze why pedestrian accidents are growing in number, and what can be done to stop them," he said.
Pedestrian accidents happen for a variety of reasons, according to Salvi. Poor road design, reckless driving and speeding can all be factors. Alcohol impairment – both by the driver and pedestrian – is another frequent contributing factor.
But Salvi said inattention is one of the top causes of pedestrian accidents today.
"There are countless distractions that can lead to deadly pedestrian accidents," the Chicago attorney said. "People who are driving or walking while using a cell phone or texting are not focusing all of their mental energy on road safety. That is why so many states, including Illinois, have passed laws or implemented some sort of ban on text messaging or using handheld devices behind the wheel."
Pedestrians who survive motor vehicle accidents often sustain the worst types of injuries because there is nothing to protect them from the full force of impact of an oncoming car or truck.
"Other motorists benefit from the structural support of their vehicles and added safety features such as seat belts and airbags, but pedestrians are exposed directly to high speeds, hot metal and harsh asphalt when they are struck," said Salvi. "That means that their injuries are often catastrophic, causing life-altering spinal cord injuries, neck injuries, brain injuries and other trauma."
Many pedestrian accident victims and their families are forced to restructure their lives to account for the physical, financial and emotional burdens that result from their injuries.
"But in many cases, the resources are not available – or it is not possible – to restore life to the way it was before the accident," Salvi said. "That's when it's important to talk with an experienced personal injury attorney. Illinois has laws that allow victims to recover money when they have been wrongly injured by another party due to negligence."
The same is true for survivors of victims of pedestrian accidents, who may be able to file a wrongful death claim against whoever is at fault for the accident.
"Contacting an attorney may seem like the furthest thing from your mind when you are coping with the repercussions of a pedestrian accident," Salvi said. "But I strongly advise people to consider consulting with a lawyer or law firm who can advise them of their rights. Many first consultations are free of charge – and there is nothing to lose by investigating your options."
About Salvi, Schostok & Pritchard P.C.
Salvi, Schostok & Pritchard P.C. is a leading Illinois personal injury law firm with offices in Chicago and Waukegan. In addition to representing clients in catastrophic personal injury, medical malpractice, aviation and product liability cases, the firm focuses on car and truck accidents, airplane and train accidents, construction injuries, birth injuries, brain injuries, unsafe properties and animal attacks. The firm has obtained more than $620 million on behalf of its clients in personal injury and wrongful death cases, including 175 multi-million dollar verdicts or settlements. For more information, call (312) 372-1227 or use the firm's online contact form.
###