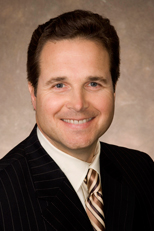 Whether you're a motorist, cyclist or pedestrian, you must obey the rules of the road.
Chicago, IL (PRWEB) June 25, 2011
Chicago police warned bicyclists to obey traffic laws in a recent sting operation at one of the city's busiest downtown intersections, according to an article in the Chicago Tribune.
Michael P. Schostok, a Chicago personal injury attorney who represents clients hurt in motor vehicle and bicycle accidents, calls the campaign a step in the right direction.
"Whether you're a motorist, cyclist or pedestrian, you must obey the rules of the road," says Schostok, an equity partner in the Chicago personal injury law firm of Salvi, Schostok & Pritchard. "Chicago is home to nearly 3 million people, and countless numbers of them commute every day. Hopefully, a ticket or warning will lead them to behave more responsibly."
In just two hours, officers issued 240 warnings and one ticket to cyclists committing violations, such as running red lights and riding through pedestrian crosswalks, the Tribune reported. It's part of a joint campaign between city police, the Department of Transportation and the City of Chicago's Bicycling Ambassadors that encourages bicyclists to "Share the Road."
Around 3,200 Illinois bicycle accidents occurred in 2009 -- 20 of them fatal -- according to the most recent statistics from the Illinois Department of Transportation.
"Sometimes, the accidents will result in a bump or a bruise and commuters will go on their way, but other times, there are catastrophic injuries that change the course of the victims' lives forever," says Schostok, who also handles wrongful death lawsuits.
For example, a crash could cause traumatic brain injuries or other wounds that permanently disable or disfigure accident victims.
"What may seems like a simple act of negligence, such as riding in a crosswalk, could have devastating consequences," explains Schostok. "In an instant, a bicycle, car or pedestrian crash has the potential to rob victims of their livelihoods and cause irreversible physical and emotional pain."
The Chicago accident lawyer said one helpful solution is for bicyclists to know the rules of the Illinois Vehicle Code.
"The code holds that every vehicle operator – and a bicycle counts as a vehicle – must follow the same traffic laws as drivers of any car or truck," Schostok says. "Of course, that also means that drivers must respect cyclists as equals on the road."
Violators or their insurance companies may be held liable for any injuries caused by negligence on the roads, he added.
When disaster strikes, it is important for victims and their families to learn about their legal options and file claims as soon as possible, Schostok advises.
"Contacting a lawyer who is experienced in bicycle and motor vehicle accidents can help determine whether you have a good case to make in court," he explained. "And the stakes are high – a successful verdict or settlement can result in compensation that can help alleviate the burdens caused by medical expenses or time off work."
About Salvi, Schostok & Pritchard
Salvi, Schostok & Pritchard is a leading Illinois personal injury law firm with offices in Chicago and Waukegan. In addition to representing clients in catastrophic personal injury, medical malpractice, aviation and product liability cases, the firm focuses on car and truck accidents, airplane and train accidents, construction injuries, birth injuries, brain injuries, unsafe properties and animal attacks. The firm has obtained more than $585 million on behalf of its clients in personal injury and wrongful death cases, including 160 multi-million dollar verdicts or settlements. For more information, call (312) 372-1227 or use the firm's online contact form.
###