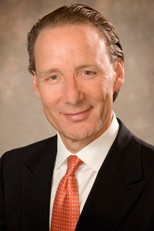 While there is no doubt that Illinois lawmakers have made great strides in the effort to prevent drunk-driving crashes, there is still much work to be done.
Chicago, IL (PRWEB) November 22, 2011
Even though Mothers Against Drunk Driving (MADD) rated Illinois among the top states in the nation for its work to eliminate impaired driving, it does not change the fact that too many drunk-driving fatalities occur within the state each year, Chicago drunk driving accident lawyer Patrick A. Salvi said today.
"While there is no doubt that Illinois lawmakers have made great strides in the effort to prevent drunk-driving crashes, there is still much work to be done," said Salvi, whose Chicago personal injury law firm Salvi, Schostok & Pritchard P.C., handles lawsuits for auto accident victims, including those who are injured in DUI-related crashes.
The recently released MADD "Report to the Nation" praised Illinois for setting up sobriety checkpoints, requiring mandatory ignition interlock devices for all motorists convicted of drunk-driving offenses and tightening the penalties for people who drive drunk with children in the car, among other actions.
But MADD also urged legislators and the governor to push for more stringent penalties and close loopholes in the ignition interlock laws due to the state's high fatality rate.
According to a 2011 DUI report from the Illinois Secretary of State's office, 309 people were killed in alcohol-related crashes in 2009, the latest date for which statistics are available. That's about 100 fewer fatalities than in 2008, according to last year's Secretary of State's report.
"Any decrease in drunk-driving deaths is a blessing, but MADD's report is right. We can still do more, and our firm encourages legislators to heed their advice," said Salvi, who represents clients in Chicago, Waukegan, Cook County and Lake County.
For example, MADD suggests that Illinois create a DUI coordinator to help improve communication between all of the players involved in drunk-driving cases, which includes judges, prosecutors, law enforcement, DMVs and probation officers, among others.
"Any effort that can improve the laws – and our ability as lawyers to use the law – to make sure that drunk drivers are punished for the damage they cause to others is a step in the right direction," Salvi said.
Illinois has personal injury and wrongful death laws that allow victims and their families to file claims against reckless drivers.
"While it may seem overwhelming to consider a lawsuit while a loved one is fighting for his or her life in a hospital, it is important to think ahead towards the future," Salvi said.
"Not only will families be facing a mountain of medical bills, but there will also be unanswered questions about whether the injured person will be able to work again or enjoy the same quality of life the he or she had before the accident."
An attorney with experience in drunk-driving cases can actually remove some of the burdens that families face when contacted quickly, the Chicago lawyer added.
"We can work with police to obtain the accident reports and get witness statements. We can protect families from the insurance companies who will keep calling incessantly. We can make sure evidence doesn't disappear," he explained. "In short, we can fight to protect victims' rights."
About Salvi, Schostok & Pritchard P.C.
Salvi, Schostok & Pritchard P.C. is a leading Illinois personal injury law firm with offices in Chicago and Waukegan. In addition to representing clients in catastrophic personal injury, medical malpractice, aviation and product liability cases, the firm focuses on car and truck accidents, airplane and train accidents, construction injuries, birth injuries, brain injuries, unsafe properties and animal attacks. The firm has obtained more than $620 million on behalf of its clients in personal injury and wrongful death cases, including 175 multi-million dollar verdicts or settlements. For more information, call (312) 372-1227 or use the firm's online contact form.
###