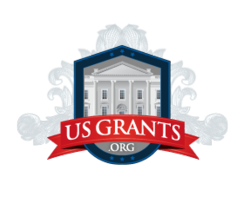 The process to apply for grants is complicated, we have simplified the entire process into an 8-step Do-It-Yourself guide.
(PRWEB) May 19, 2012
USGrants.org opens an exclusive membership portal for Illinois citizens to help eligible applicants apply for grants. The membership includes an 8-step DIY Guide and a Daily Grant Watcher. In addition, members will have the opportunity to connect with professional grant writers to prepare and submit applications on their behalf.
"Although applying for grants is free and all the information is publically accessible online at the official government website - http://www.grants.gov, the information is overwhelming and the process is very complicated." Eric, Senior Advisor of USGrants.org, explains, "we have simplified the entire process into an 8-step Do-It-Yourself guide."
According to http://www.recovery.gov data, the federal government has set aside $20.4 billion dollars in various types of financial aid including grants for Illinois citizens. Members of USGrants.org will have access to the Daily Grant Watcher and stay informed of new and modified opportunities on a daily basis.
"We understand that your time is valuable," Eric added, "we work with professional grant writers to help you apply for grants." USGrants.org has partnered up with grant writers in Illinois; these grant writers are carefully chosen and are experienced in preparing and getting the applications approved.
USGrants.org is a one-step resource for government grants. If you live in Illinois and are seeking for additional financial support from the federal government for your business or organization, grants may be a good funding source for you. Apply for government grants today online at USGrants.org.