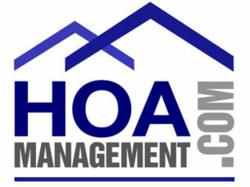 We are eager to work with a company that goes above and beyond like Dedicated Property Service.
Elgin, Illinois (PRWEB) September 12, 2012
HOA Management (.com) is proud to announce a new advertising partnership with Dedicated Property Service. Dedicated Property Service is committed to providing the highest level of service available. They provide a wide range of management services to community associations throughout the state of Illinois.
As a result of the new partnership, Dedicated Property Management will be featured as a premier association management partner on the HOA Management (.com) directory. Visitors to the site can learn more about Dedicated Property Management by visiting their profile page on HOA Management (.com) or they may click through to Dedicated's home page.
Dedicated Property Management Inc. is an association management company with offices in Elgin and Lockport, Illinois. Dedicated specializes in all condominium and townhome associations as well as commercial properties. They have combined the forces of an experienced property manager with an accounting firm that has been in practice for more than 35 years. From providing financial services only, to comprehensive property management services,
"We are excited about the partnership with Dedicated Property Services," said Mark Logan of HOA Management (.com). "HOA Management (.com) continues to grow and to prove itself as a leading resource for helping community associations connect with property management companies. We look forward to working with Dedicated Property Services and having their company featured on our website."
HOA Management (.com) is a leading HOA property management directory that uses targeted marketing strategies to reach out to community associations and offer them free access to its online directory. Association residents and board members are able to connect with professional management companies and service providers in their local area by searching on the HOA Management (.com) directory. To learn more about HOA Management (.com), visit http://www.hoamanagement.com or email sales (at )hoamanagement (dot) com.