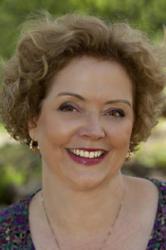 The people that seek me out ... they may be frustrated, frightened, angry or confused. They may be overwhelmed with dealing with the multiple hoops that their insurance company is having them jump through to receive needed care.
Libertyville, IL (PRWEB) April 20, 2012
Ramona D of Mundelein, IL, after facing a grave medical situation, says, "I really believe that my husband Ed would not be alive today if it wasn't for Teri's advocacy for us through a six week hospitalization four years ago. It was a scary time for our family and she stood by us through the whole nightmare. He almost bled to death several times and needed many emergency medical procedures due to a rare blood disorder diagnosed when he was 76. Thankfully we got through that time and he's now been able to enjoy 3 great grandchildren being born and lives an active life at home with family that adores their 'Papa'. We are forever grateful."
North Shore Patient Advocates, LLC, founded by owner Teri Dreher, RN CCRN iRNPA offers "hands on" patient education, empowerment tools and advocacy through the healthcare system. North Shore Patient Advocates is part of the dynamic national network of specially trained, clinically excellent nurse advocates called RN Patient Advocates…..your healthcare safety net ™
This emerging new healthcare field is ranked one of the top four new professions by the Nightly Business Report (PBS November 2009). Teri Dreher, RN, a 36 year veteran of ICU nursing, has recently completed a comprehensive course in Tuscon, Arizona to qualify as an independent RN Patient Advocate. The course, the first of its kind in the nation, is offered exclusively to experienced clinical RN's through the University of Arizona College of Nursing.
The RN Patient Advocacy course is celebrated as a critical model for patient care in the US. "(RN Patient Advocates) are dedicated to helping people bewildered about how to navigate our tortuous healthcare system and obtain the best, most relevant care, including services considered complimentary to typical biomedical care." Joan L Shaver, Phd, RN, FAAN, Professor and Dean, The University of Arizona College of Nursing.
You can reach Teri Dreher, your North Shore Patient Advocate at 847-612-6684 or at teri(at)northshorern(dot)com.