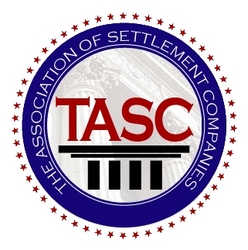 We want Gov. Quinn to realize that consumers need more choices, not fewer
MADISON, WI (PRWEB) June 9, 2010
The Association for Settlement Companies (TASC), the debt settlement industry's largest trade group, today warned that the so-called Illinois Debt Settlement Consumer Protection Act would actually hurt consumers struggling with debt and asks Gov. Pat Quinn not to sign the bill.
HB 4781, which was sent recently to the Governor's desk, has fee restrictions that fail to even cover the costs of providing the service, which will force debt settlement companies out of business and deprive consumers of a viable debt relief option.
"We want Gov. Quinn to realize that consumers need more choices, not fewer," David Leuthold, executive director of TASC, said. "He can rectify the wrongs of the Illinois General Assembly by vetoing this bill."
Under the Debt Settlement Consumer Protection Act, debt settlement companies would be required to work for free for much of the three-year settlement process. Hardly any business in any industry could survive that, Leuthold noted.
TASC supports strong consumer protection measures, some of which are in the bill. The organization notes that states like Colorado, Delaware, Idaho, Montana and Tennessee have passed legislation with appropriate enforcement without completely eliminating the alternative for consumers.
About The Association of Settlement Companies
The Association of Settlement Companies (TASC) promotes fair business practices, consumer protection and industry standards for the debt settlement industry. TASC, founded in 2005, serves to protect consumers through an organization seal that represents best practices and standards of reputable companies. The organization also protects its member companies through lobbying efforts at the state and national levels, as well as awareness initiatives to educate consumers on debt settlement as a financial solution. All TASC member companies pledge compliance to strict association bylaws governing business practices and ethics. For more information, visit http://www.tascsite.org.
###