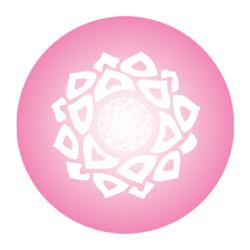 Meditation is a potent anti-aging practice that can shed years off an individual's physiological age.
Dubai, Abu Dhabi, Sharjah (PRWEB) July 26, 2012
This summer, Illuminations proudly offers its exclusive meditation sessions helping individuals deal with every day life issues ranging from stress, anxiety, depression and fear. This often results from the many challenges one faces in their health, career, relationships and financial troubles.
The mind is the most powerful tool gifted to mankind if used effectively. The human mind has the solution for most problems, therefore, the goal should be to work with the mind and harness its true potential. This can be achieved through the practice of meditation that employs the mind-body connection to achieve specific developmental goals.
Meditation is a state of profound, deep peace that occurs when the mind is calm and silent yet completely alert. It is the beginning of an inner transformation that takes individuals to a higher level of awareness. Meditation is an umbrella term for many ways to a relaxed state of being. Very few people know that meditation is not an act of doing – it is a state of being. It is not just a technique, but a way of life which paves the path to connecting people with themselves. Meditation can benefit individuals in many ways such as the following:
· Increase awareness about one's thoughts, experiences and emotions
· Bring an individual to the power of the present by letting go of past and future fears
· Promote well-being, calmness and bliss
· Increase productivity and decrease stress and anxiety
· Increase Intelligence
· Enhance focus and concentration
· Help create stillness in the mind and cessation of thoughts
· Access the power of the subconscious mind
Modern lifestyle has high exposure to anger, hate, fear and other negative emotions which .The meditation sessions at Illuminations help individuals miraculously overcome these emotions and live a young and active life. According to the American Academy of Antiaging Medicine, 90% of all adult illness is due to the degenerative processes of aging. Anti-aging medicine, aiming for longevity and optimal health, is most certainly the "specialty" of the future and is based on the early detection, prevention and reversal of age-related disease. While science continues to search for answers, research has already revealed that meditation is a potent anti-aging practice that can shed years off an individual's physiological age.
Eva Selhub, MD, Medical Director of the Mind/Body Medical Institute says, "If we can affect the stress response, we can affect the aging process." She says, "There`s a reason why experienced meditators live so long and look so young." (The Anti-Aging Effects of Meditation)
Illuminations has gained immense popularity in the Middle East, by offering its meditation services to individuals, that help them stay healthier and feel happier. Meditation classes are designed for beginners and advanced participants and specialized topics in over twenty one categories such as forgiveness, relationship healing, creative visualization meditations are catered to those with a specific intention to resolve a particular issue through meditation.
The prices for meditations range between AED 30.00 – AED 80.00 depending on the type of meditation. All the meditations conducted in the center are group meditations. Private meditation classes are AED 80/- per hour.
Bernard Siegel, M.D., Professor, Yale University School of Medicine, and author of "Love, Medicine and Miracles" (New York: Harper and Row, 1986) believes that "the state of the mind changes the state of the body by working through the central nervous system, the endocrine system, and the immune system. Peace of mind sends the body a `live` message, while depression, fear and unresolved conflicts give it a `die` message."
Meditation originally was meant to help deepen understanding of the sacred and mystical forces of life. These days, meditation is commonly used for relaxation and stress reduction. Practicing meditation is simple and inexpensive, and anyone can do it as it doesn't require any special equipment. As a beginner all an individual needs to commence their practice is the following:
1.) Wear loose clothing and find the most comfortable position to sit or lay down in. Ensure that phones are switched off and there will be no disturbances.
2.) Switch on some relaxing music or simply sit in silence whilst focusing on their breath.
3.) Breathe in positive energy, and just imagine the body releasing and letting go of all stress and tension starting from the tip of toes to the top of head.
Although the "ageless" saints and yogis practically dedicated their whole lives to meditation in the past, but today even a common man, as an average householder, can potentially live much longer, healthier life, defeating the effects of aging. Briefly, meditation has revealed itself to be one of the most beneficial practice which, by bringing some small changes in daily life, can potentially add up to 10 years in an individual's life.