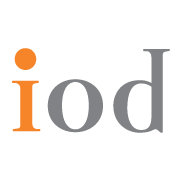 "It will truly be difficult to select a winner," said Van Duinen. "Luckily we will have the help of our fans to choose."
Cedar Springs, Mich. (PRWEB) July 11, 2012
Illusion Optical Displays and Barbara Wright Design announced the finalists for their Facebook contest, which offers a prize of $10,000 in products and services for a new optical. The contest is one of the largest give-a-ways in the industry, and allowed participants to submit a one to two minute video detailing why they deserve a new optical with products from Illusion Optical Displays and a design from Barbara Wright Design. The video entries are featured on the IOD Facebook page for voting until the contest ends on July 31, 2012.
"We were very pleased with the videos submitted into the contest," said Jamie Van Duinen, President of Illusion Optical Displays. "The creativity of the contestants shown with videos ranging from skits, songs, office tours and more."
The entrants into the contest are highlighted below, in no particular order.
Kids' Optique from Franklin, Wisconsin: Accepting Medicare and many other insurances, the Kids' Optique specializes in fitting babies and children for glasses.
Dr. Emily Bussey from Bartlesville, Oklahoma: Dr. Emily Bussey has been caring for adult and children's vision since 2006. She also offers vision therapy for children and retrains the eyes to help them read more efficiently through exercises.
Advanced Eye Center from Baton Rouge, Louisiana: Established by Dr. Susan Jong, Advanced Eye Center is dedicated to providing the highest quality of vision care to their patients and uses cutting edge technology in eye health and eye care.
Summers Optical from Brentwood, Tennessee: Summers Optical specializes in comprehensive eye examinations, dry eye treatments and Glaucoma monitoring. They have a wide selection of more than 700 fashion-forward designer frames and sunglasses.
Blink Eyecare and Eyewear from Charlotte, North Carolina: The doctors at Blink Eyecare and Eyewear, Dr. MacIntyre and Dr. Henderson, have more than 25 years of combined experience in preventive and medical eye care. They pledge to provide the most personalized eye care anywhere.
Indian Creek Family Eye Care from Hood River, Oregon: Dr. Rebecca Chown volunteers extensively within her community and has a passion for eye care. Indian Creek Family Eye Care is in the process of starting their own clinic and optical.
Ann's Eyewear Boutique from Twin Falls, Idaho: With the motto to "Be Daring in Your Eyewear", Ann's Eyewear Boutique prides themselves on superb customer service and a unique environment. Their boutique is the first framed home in Twin Falls, a historical landmark.
Video submissions can be viewed and voted on at the contest application on IOD's Facebook page.
"It will truly be difficult to select a winner," said Van Duinen. "Luckily we will have the help of our fans to choose."
Votes can be submitted once per day until voting ends on July 31, 2012. The winner will be announced on Facebook on August 15, 2012, and official debuted at the Vision Expo West Press Conference on September 7, 2012. Official rules can be seen at http://www.iodisplay.com/facebookcontest.
About Illusion Optical Displays Inc.:
Illusion Optical Displays Inc. is a growing innovator in the optical display industry. The company designs and manufactures frame display cabinetry, dispensing tables, frame storage cabinets and a variety of unique optical display solutions. The focus of Illusion Optical Displays is on offering unique solutions for the optical industry with superior service, attention to detail and reliable follow through. Learn more about Illusion Optical Displays at http://www.iodisplay.com.
About Barbara Wright Design:
Barbara Wright Design helps eye care practitioners gain top of mind awareness in their local market by creating a brand image and personalized office interior design that sets them apart. Barbara Wright Design services include optical design, full office interior design, logo and graphic design and new building design.