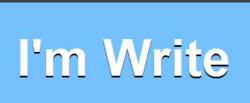 When you need words that work, you need I'm Write.
Edmonton, Alberta (PRWEB) July 06, 2012
To celebrate the two-year mark, I'm Write has launched a new website to offer more information and to promote the brand in the business community. I'm Write's new website offers an extensive look into its services and employees (web content writers and article writers from her team are featured on her blog). Examples of SEO copywriting, content and newspapers articles are featured on the site to give prospective clients ready samples of work. The website goes on to point out that on top of freelance web content writing for SEO firms, companies and individuals, I'm Write also specializes in ghost writing, product descriptions, technical writing and blogs. The most recent additions to their specialties are editing and press releases. The ability to provide excellent content is also dependent on the professional journalists and the University educated writers that comprise I'm Write's team. Their skills and abilities are varied to provide many options, along with flexible styles to suit all business genres.
Nerissa McNaughton, Founder of I'm Write, started the company as a sort of side-project to sandwich between a full time job and motherhood. However, what began as a few clients and friends asking for well-written and interesting content, quickly grew into a thriving business in under two years with 20 web content writers producing close to 200 pages of content and articles a month.
Web content writers work for small business owners, corporations, large businesses as well as SEO and website creation firms. I'm Write works with many of their clients on an international scale: stretching from Australia to the U.S.A. All of the writers are native English speakers trained well in grammatically correct writing. SEO and web content writing aim at smart keyword insertion in content while avoiding keyword stuffing and making sure that content is reader-friendly at the same time. Keywords for SEO placement are not always grammar friendly, but, I'm Write's web content writers make them work.
Vivek Srivastava, the founder of SEO India says: "I have been working with Nerissa and her team of excellent writers for over two years and it's been a **great** experience. I have worked with a lot of content writers and other service providers but Nerissa has been simply the best. Quality of her and her team members' writings is simply amazing and requires almost no revision. What amazes me is that they can write and write well on any topic under the sun. If you have been looking for quality SEO and web content writers that deliver on time, my two-word recommendation is 'Hire I'm Write."
When asked for a comment on I'm Write and her team, Nerissa replied: "Professionalism means doing what you say you can do, and doing it so well that it's perfect. Hence the name I'm Write. It's a play on words but the fact is, I want my team to get it right every time. Big clients, small clients, single contracts or jobs that span months – it's all the same to us. Each and every customer gets the same level of professional, strong writing. It's more than a job. Writing is a passion for me and my team."
With ever-changing Google algorithm, perfection in writing SEO content is highly sought after. I'm Write is the first to offer flexible web content writers who are informed about the latest rules on a global scale. As the motto on I'm Write's new website says, "when you need words that work, you need I'm Write."
For more details, please visit: http://www.imwrite.ca/
About the Author:
Located in Edmonton, Alberta (Canada), I'm Write uses today's technology to provide web content, SEO work, articles, blogs and more to clients on an international scale.