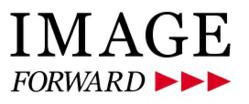 The Image Forward Google Plus Guide is a free resource to help anyone get started with Google Plus.
Tampa, FL (PRWEB) August 31, 2012
"The use of Social Media has been consistently increasing, and it's importance and relevance to SEO and internet presence management services is at an all time high", states CEO Michael Huth.
"We have been using webinars and internal documents like this to train our franchise clients on Social Media best practices since we started, the Google Plus Guide was drafted as a quick reference to aid our clients in getting up and running with the growing social media platform. We found that Google Plus is a quick and easy social media tool to use for sharing thoughts, ideas, links, videos and photos with specifically targeted audiences." Continues Micheal Huth.
One of the most important considerations for using Google Plus, is to not limit thinking about it as just a Social Site, but as a mobile optimized version of a company site that can promote your business online. As of February, more U.S. adults own smartphones than simpler feature phones, according to new research from the Pew Internet and American Life Project.
Cell phones are by far the most popular device among American adults, especially for adults under the age of 65. Some 85% of adults own cell phones overall. Taking pictures (done by 76% of cell owners) and text messaging (done by 72% of cell owners) are the two non-voice functions that are widely popular among all cell phone users*.
Google Plus has done a good job of handling these two popular features. Instant Upload saves space on a camera, and makes it easy to edit and share photos. Chat already popularized in Gmail is also built in so real time conversations can be made.
Google Plus can be used alone or combined with other Google services, knowing how to and where to begin is important. One of the many things that stands out from an experience you might have while using Google Plus is that you can engage in social conversations immediately. It takes time and a certain number of friends to even claim a name and communicate with people on Facebook. With Google Plus you can start engaging the same day.
Thinking about adding Google Plus to your social media tool kit?
Here's some things to consider.
Google Maps are integrated into Google Plus
Google Plus results are visible on Google Search Engine Results Pages
Google Plus is integrated into Gmail and is quick to set up
Google Plus is available on any Android SmartPhone
Google Plus allows video conferences with HangOuts
Google Plus integrates document collaboration to host and edit docs in the cloud
Finally, recent third party analysis from HTCPedia states that approximately 51% of smartphone users in America are on the Android platform.
Use the Image Forward Google Plus Guide to get started with the discovery of Googles growing social media destination.
If you have any questions about Google Plus contact us on the Image Forward Google Plus page: https://plus.google.com/u/0/108658382333561943093
Image Forward primary services offered:
Internet Presence Management
Search Engine Optimization
Internet Marketing
Pay Per Click Advertising
Social Media Marketing
Reputation Management
Custom Directory Solutions

The Google Plus or + name is property of Google Inc., and Image Forward makes no claims or associations to Google Inc. All images, text and content in the guide copyright Image Forward 2012. Please See Google Plus: https://plus.google.com/ for information on official Google Plus policies and usage.
About Image Forward:
Image Forward is an internet presence management company that helps our clients to drive revenue by leveraging and building audience engagement through the use of proprietary tools including a high recognition local SEO directory system (if-Places) containing over 105,000 local business listings & automated social content distribution system (if-Social). Image Forward provides turnkey Internet Presence Management Solutions to improve brand visibility by establishing a local search presence & publishing high value content to social portals. Proudly serving multi location franchise companies across the United States and Canada.
Image Forward
Michael Huth, CEO
http://www.ImageForward.com
###