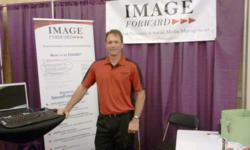 The Crowd Funding opportunity for our franchise partners is innovation at it's finest, for rapid deployment and cost savings. - Michael Huth, CEO www.ImageFoward.com
Tampa, FL (PRWEB) October 31, 2012
In 2012 Image Forward achieved a major milestone for it's franchise marketing partners, by investing in and developing a custom social marketing tool called ifSocial. Based on the success of the ifSocial program the Image Forward team is now fast tracking the development of it's latest internet presence management tool, that is purpose built as an affordable review monitoring service.
Crowdfunding will enable Image Forward to deploy it's new review monitoring service faster, with less risk, and at a considerable cost savings for those who opt in to acquire it as part of a crowd funded initiative. The service is going live in January of 2013. From a cost perspective any participant who helps bring the service to market is literally investing in their success for much less what is currently offered in the marketplace today.
Here are some considerations about including Review Monitoring as part of successful online strategy.
1. By monitoring online reviews an organization can get feedback that simply can't be obtained from internal employees. This means that decision makers in an organization won't be told what co-workers or staff think one might "want to hear", and actually get unbiased data instead.
2. An organization will be able to assess what a wide spectrum of the public thinks about the company and it's products or services.
3. A team can be made aware of anything negative that is said about the company or the most important people associated with it, so that immediate corrective action can be taken as necessary.
4. For the simple fact that, when a customer is comparing choices, the company with less negative reviews will most likely be the chosen candidate of where the customer is going to spend his or her hard earned cash.
5. Who is really competing with an organization? This is a great way of knowing what company might quickly be growing into a competitor, because customer perception based on internet review information is very important with regards to online presence.
The day of the phone book is long behind us, therefore it is important that businesses recognize the ability of the Internet not only for profit but for unbiased feedback as well. Review Monitoring is a necessary component of a successful internet marketing strategy, for the data and opportunities it provides.
The features of the Image Forward Review Monitoring Service Include:
Monitoring will be performed at multiple levels within a business as defined below:
Company Brand:
Monitor specific URLs within the IF Dashboard (Internet Accounts).
Monitor organic search results using specific keyword searches.
Monitor Social Media venues: Facebook, Twitter, LinkedIN (public comments)
Personnel:
Same system for key employees.
Similar to existing Image Forward franchise partner platforms, both service types will include Client Dashboard access, and reporting.
Notable services expected to be include in the launch of Image Forwards Review Monitoring platform:
Google -- Google Local & discuss Google Plus as social
Facebook -- pull list of Comments
Yahoo
Bing
Yelp
CitySearch
MerchantCircle
YellowPages
Better Business Bureau
Other candidates may include LinkedIN, Twitter, FourSquare, InsiderPages, Trip Advisor, and more to be determined.
Existing and Prospective Franchise Marketing Partners may contact Image Forward for more information about it's CrowdFunding Review Monitoring opportunity and will receive a personal notification in the Image Forward email newsletter soon.
About Image Forward
Image Forward, a digital marketing agency, helps our clients to drive revenue by leveraging and building audience engagement through the use of proprietary tools including a high recognition local SEO directory system (if-Places) containing over 105,000 local business listings & automated social content distribution system (if-Social). The company provides turnkey Internet Presence Management Solutions to improve brand visibility by establishing a local search presence & publishing high value content to social portals.
###