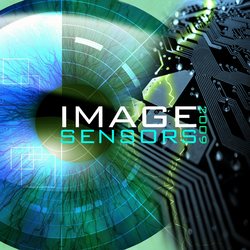 Portland, ME (PRWEB) March 17, 2009
IntertechPira is inviting abstracts from parties interested in presenting at the Image Sensors 2009 conference, to be held October 13 - 15, 2009 at the Hotel Solamar in downtown San Diego, California.
Image Sensors 2009, an intensive technical conference, will address the latest trends and technologies in image sensors with a special focus on the latest application areas (mobile communications, surveillance, broadcasting, medical equipment, machine vision, and automobile), key challenges in pixel size, depth of field and resolution, achieving slimmer packaging and especially on bringing together the various and traditionally independent disciplines involved with image sensors
Additional topic ideas are also welcome and will be given full consideration.
Topics should focus on the business and technical information that is the subject of the conference, rather than the product line, sales interests or management structure of an individual organization. The total time allotted for each presentation is 30 minutes, with 20-25 minutes for the presentation and 5-10 minutes for questions and discussion.
Topic ideas for preconference seminars are also invited at this time. Preconference seminars are classroom style workshops intended for 20-30 participants. They are designed to provide ample time for in-depth discussion, questions and answers, and student-instructor interaction.
A completed submission should include your affiliation, speaker name, job title and contact information, a topic summary of no more than one page and a tentative title and sub-headings for the presentation. Abstracts must be received by April 18, 2009 and may be submitted by fax: +1 207 781 2150.
For more information about the conference program and speaking opportunities, please contact Derek Mitchell: +1 207 781 9615.
IntertechPira provides events and training across a wide range of issues and disruptive technologies affecting industry. Our 100% independent products are provided globally 24/7 and delivered by teams of independent experts at sites in Portland, Maine and London, UK through 20 specialized industrial platforms.
###