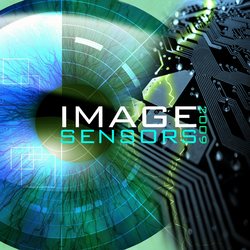 If a camera took a picture, but there was nobody there to see it did it make an image?
Portland, ME (PRWEB) September 8, 2009
Image Sensors 2009 conference and exhibit will take place October 13-16, 2009 at the Hotel Solamar, in San Diego, CA. The 3rd annual international event will address the latest trends and technologies within the image sensors industry and will focus on the most advanced application areas including security, surveillance, broadcasting, medical equipment, machine vision and automotive.
IntertechPira is pleased to announce the addition of General Motors and Qualcomm to the Wireless Power Summit program. Topics to be covered include Qualcomm's presentation, The Future of Wireless Charging: Ubiquitous technology will enable anytime, anywhere recharging, and General Motor's presentations - CDMA Technologies and Challenges and the technologies changes in the automotive industry.
Image Sensors 2009 offers something for everyone with two Half day pre-conference Seminars: Developments in Sensors for Medical Imaging and Recent developments in multi camera systems: The ACROBOTER paradigm (Machine Vision) Machine Vision Summit both taking place October 13th, and the post conference summit on Wireless Power to be held October 16. See the full program as well as gain information on speakers, exhibitors, sponsors, workshops and more by viewing the Image Sensors 2009 interactive brochure.
IntertechPira is offering for a limited time only a discount of 40% when you register for both the Machine Vision and Wireless Summits. Please use Promo Code: ISMV40 and register by Friday, September 11th to take advantage of this discount.
The Open Geospatial Consortium has also been added to the Image Sensors Conference program: "If a camera took a picture, but there was nobody there to see it did it make an image?" ~ Sam Bacharach, Executive Director Outreach, Open Geospatial Consortium, Inc
With over 175 leading industry executives expected to attend, including two pre-conference seminars, 2 Summits, over 30 speaker presentations, an exhibit area featuring the latest technology in image sensors and various question-and-answer sessions, panel discussions and networking functions, Image Sensors 2009 is a must-attend event for you and your colleagues to receive the most up-to-date information on this growing field!
To learn more information or register for the conference, visit the event website at http://www.imagesensorsconference.com, or contact John Buss at IntertechPira: +1 202 309 7296. Exhibit and sponsorship opportunities are still available.
About IntertechPira
IntertechPira is a leading information services provider that specializes in giving industry executives strategic information and analyses pertaining to advanced materials and technologies driving the development of innovative products. We serve niche segments of the lighting and displays, high-performance pigments, fillers and fibers, energy and advanced materials, and electronic materials and devices industries by producing international conferences and publishing focused, relevant reports on which actionable business decisions can be based. IntertechPira is a subsidiary of Pira International, with offices in the United Kingdom and Portland, Maine, United States.
# # #