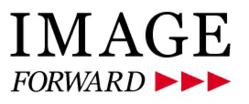 Mr. Messinger has immediately expanded Image Forward's partner relationships
Tampa, FL (PRWEB) April 23, 2012
Mr. Messinger said: "I am delighted to be joining a company with an established role helping franchise and multi-location organizations establish their search rankings, Internet presence and visibility in the local channel. It will be exciting to work for a company that has the ability to create powerful & strategic opportunities for our clients and business partners."
At Let It Be-Local, Messinger led a digital marketing agency that provided SMB customers with data-driven strategic digital solutions, targeting multi-location retail and franchise brands. Prior to that, Messinger was the Northeast Interactive Media Specialist at 15 miles/TMP Directional Marketing, the largest local search firm in North America.
Robert has immediately expanded Image Forward's partner relationships and according to Mr. Huth, he has been instrumental in initiating a strategic partnership with Universal Business Listing (UBL). Together, Image Forward and UBL will create a new local value proposition to drive client revenue by leveraging and building local audience engagement through the use of Image Forward's proprietary high recognition SEO directory system, if-Places.
Robert Messinger has more than 25 years experience in senior leadership positions in traditional and digital marketing. His work has included innovative, accessible initiatives for brick & mortar businesses in the areas of information technology, local marketing, branding, advertising and sales. His projects have placed special emphasis on utilizing the Internet and Social Media to increase product awareness and generate measurable revenue for his clients.
About Image Forward
Image Forward, a digital marketing agency, helps our clients to drive revenue by leveraging and building audience engagement through the use of proprietary tools including a high recognition local SEO directory system (if-Places) containing over 105,000 local business listings & automated social content distribution system (if-Social). The company provides turnkey Internet Presence Management Solutions to improve brand visibility by establishing a local search presence & publishing high value content to social portals.
Follow Image Forward on Twitter.
Connect with us on Facebook.
Find out more information about our internet marketing services on our website.
###