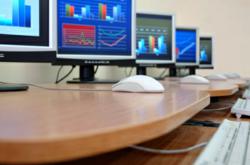 We can see if-Places becoming an important destination for businesses to improve their online visibility - Chris Travers, UBL President.
Tampa, Florida (PRWEB) May 03, 2012
Image Forward and Universal Business Listing (UBL) today announced that they have entered into a strategic partnership to integrate Image Forward's proprietary if-Places local SEO directory system with UBL client locations. The new directory will be fully operational in May 2012 and will incorporate listings from the United States and Canada.
"The strategic partnership with UBL is an example of our unified commitment to win on the local level by focusing on Internet Presence Management, a proven solution for search discovery, combining strategies to maximize organic and mobile search visibility," said Robert Messinger, EVP of Image Forward.
This new forward thinking collaboration is another example of UBL's commitment to developing strong partnerships with companies like Image Forward, that specialize in the local distribution channel for online information. UBL client locations will benefit with improved SEO visibility in the local market by supplementing and enhancing their clients' existing web presence and/or standard corporate location finders. The if-Places directory system is optimized to add immediate value to multiple location and franchise businesses, maximizing corporate identify, branding, and SEO efforts on the local level.
UBL President, Chris Travers, said the if-Places directory would be an excellent addition to the UBL business profile syndication network that now covers over 300 Web, mobile and social sites. "We can see if-Places becoming an important destination for businesses to improve their online visibility," he said.
"We see a tremendous synergy between our two organizations. Given the scale and wealth of local marketing experience among our executive teams, we are confident that this category of expansion will improve the online experience and bring about a win-win for UBL and Image Forward clients," said Michael Huth, CEO of Image Forward.
About UBL
Universal Business Listing (UBL) is a local search industry service dedicated to acting as a central collection and distribution point for business information online. UBL provides business owners and their marketing representatives with a one-stop location for broad distribution of complete, accurate and detailed listing information. Universal Business Listing is a service of Name Dynamics, Inc. (NDIX.pk), with offices in New York and Charlotte, NC. The company was founded by media and telecommunications veterans Doyal Bryant and Chris Travers. For company information and investor relations, please visit http://www.namedynamic.com.
About Image Forward
Image Forward, a digital marketing agency, helps clients to drive revenue by leveraging and building audience engagement through the use of proprietary tools including a high recognition local SEO directory system (if-Places) containing over 105,000 local business listings & an automated social content distribution system (if-Social). The company provides turnkey Internet Presence Management Solutions to improve brand visibility by establishing a local search presence & publishing high value content to social portals.
For company information please contact Robert Messinger, Rmessinger(at)imageforward(dot)com.
Visit Image Forward on the web.
Like Image Forward on Facebook
Follow Image Forward on Twitter
Find Michael Huth on Linkedin
Add Image Forward to your SEO circle on Google +