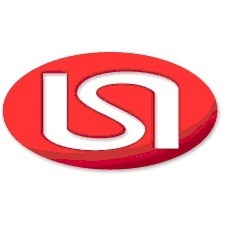 This significant milestone is a reflection of ISI's commitment to helping life science organizations streamline the process of submitting to regulatory agencies around the world
WHIPPANY, N.J. (PRWEB) October 1, 2008
ISI's clients include companies in all segments and tiers of the biopharmaceutical industry, from small, emerging companies to large, multinational organizations submitting in multiple regions around the globe. One company that has taken advantage of the eCTD is Alexion, for whom ISI helped bring to market Soliris® – the first and only FDA-approved treatment for paroxysmal nocturnal hemoglobinuria (PNH), a disabling and life-threatening blood disorder – in both the U.S and Europe and within one month of each other. The company has since submitted an application to Australia, Switzerland, Canada, and is preparing to submit to Japan, helping those afflicted with PNH in as many regions of the world as possible.
"This significant milestone is a reflection of ISI's commitment to helping life science organizations streamline the process of submitting to regulatory agencies around the world," said Jeanie Kwon, Senior Director of ISI's Regulatory Operations practice. "While harmonization of regulatory standards promises to synchronize the submissions process, the reality is that most countries are in vastly different stages of adoption and the disparities have the potential to add significant cost and time to the submission process. ISI helps companies navigate through this complexity, bringing the regulatory knowledge along with the track record to each client situation."
ISI offers a full suite of services that help organizations validate data, prepare documentation, process case report forms, and compile the final submission. ISI's medical writing expertise ensures that all clinical study reports are in a compliant format, are in line with data findings, and are written in a clear and consistent language. In addition, ISI offers a range of CDISC (Clinical Data Interchange Standards Consortium) services to help organizations implement clinical data standards to expedite the regulatory process and prepare compliant clinical data or convert legacy clinical data into the CDISC SDTM format.
Among the notable achievements in meeting this milestone are:
Submissions have been made to regulatory agencies in more than 30 geographic regions, including the U.S., Canada, Europe, and Australia. ISI-led submissions have spanned dozens of therapeutic categories, as well as the drug, gene therapy, generics, and medical device market segments. Since the company began supporting submissions, there has never been a Refusal to File as a result of errors in the submission compilation ISI's expert services team supported the submissions, which has included the processing of more than 50 million case report form (CRF) pages since 2004. "We are very proud of reaching this milestone, but there is a lot of work still to be done" said Jinsoo Kim, chairman and CEO of ISI. "Since not every life science organization must currently submit in the eCTD format, we need to support all submission formats and types and help our clients move in step-wise fashion to electronic processes. We aim to ease the pains in making that transition in a way that fits with the strategic aims of every company we work with."
Tags: FDA compliance; eCTD; regulatory submission publishing; electronic submissions; drug development; drug development technology; pharmaceutical industry; biotechnology; EMEA; European pharmaceuticals
Suggested Links: ISI Web site; FDA eCTD Guidance; ICH eCTD guidance; Heads of Medicine Agencies Guidance for Europe; EMEA General Regulatory Guidance; Alexion Web site
About Image Solutions, Inc.
Founded in 1992, Image Solutions, Inc (ISI) is a proven market leader in providing submissions solutions, process services and consulting to Life Sciences companies as a way to improve clinical and regulatory processes that bring new medicines to market. ISI was among the first professional services firms to deliver electronic submissions to the industry and since has delivered thousands of electronic and eCTD submissions. ISI serves the top 50 pharmaceutical and biotech organizations as well as the top companies in other regulated industries.
ISI is a privately held company with headquarters in Whippany, New Jersey and operations throughout the U.S., Europe and Asia. ISI also remains committed to giving back to society and sharing its success with others by donating 10 percent of annual net profits to over 20 recognized charitable organizations. For more information, visit the company website at http://www.imagesolutions.com.
Image Solutions, Inc., ISIToolBox, eCTDXPress, ISIPublisher and ISIRegTracker are trademarks or registered trademarks of Image Solutions, Inc. which may be registered in the United States and internationally. Other brand names may be trademarks or registered trademarks of others.