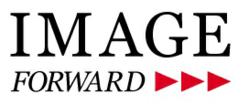 Don't be intimidated by internet industry terms, instead watch these videos to learn more about Image Forward's services. - Michael Huth, CEO
Tampa, Florida (PRWEB) April 30, 2013
In a short time Image Forward has been able to grow its business and service offerings by expanding on it's core franchise marketing business with two new services: Corporate Blogging and Review Monitoring.
Image Forward started its relationship with Home Instead Senior Care just four short years ago. In that time we have attended three Corporate Conventions that act as an opportunity to showcase the company's service offerings. Michael Huth states, "It's a great opportunity to answer any questions a new franchise owner might have about online based advertising and marketing services."
Many franchise owners did not grow up in the internet era, and many internet presence management services and their related terms are new to them. Huth continues, "I enjoy being able to not just answer questions and articulate what is involved in a successful internet marketing strategy, but now am happy to share these simple and fun videos that help demystify the service offering terms that are new to so many of our clients."
Learn more about the internet presence management services offered by Image Forward by visiting the franchise marketing companies YouTube Page: http://www.youtube.com/imageforwardvideos
About Image Forward
Image Forward, a digital marketing agency, helps our clients to drive revenue by leveraging and building audience engagement through the use of proprietary tools including a high recognition local SEO directory system (if-Places) containing over 105,000 local business listings & automated social content distribution system (if-Social). The company provides turnkey Internet Presence Management Solutions to improve brand visibility by establishing a local search presence & publishing high value content to social portals.