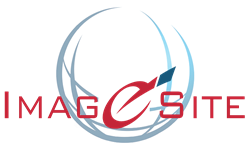 ATLANTA, GEORGIA (PRWEB) January 19, 2015
eQuorum Corporation announces major new features in Version 9 of ImageSite, a comprehensive yet affordable Document Management solution for manufacturers, architects and engineers, utilities and government.
Version 9 is the first major overhaul of ImageSite in over eight years and provides the user with a modern, contemporary, and intuitive front-end which supports many features and usability standards users are familiar with in Windows-based applications.
Major new features and enhancements in ImageSite 9 are:

An updated and improved intuitive user interface.
Inclusion of more Windows functionality, including drag and drop, right mouse button actions, and real-time filtering.
A total rewrite in HTML5, requiring NO JAVA on user machines and no browser add-ins, supporting total access from any mobile platform (iOS, Android, Windows, etc).
A new dashboard providing users an "at a glance" view of their recent activity and favorite documents, searches, sets, and downloads, and shows checked out documents and notifications from workflows and system events.
Browser based viewing which enhances file security as files are not downloaded to local computers but rather image streamed from the server.
Quicker image display.
Improved search algorithms and search methods allowing searches of all attributes and/or embedded text in documents, using advanced techniques and expressions.
Public level searches customized as company, department, organization, or group level popular searches.
Progress bars to indicate uploading of large files with periodic updates for users about the status of their process.
A context sensitive help system with an improved look and navigation.
Support for AutoCAD 2015 and Inventor 2014.
ImageSite is a comprehensive yet easy to use Document Management solution that automates the distribution and collaboration of engineering data and corporate files across your entire enterprise. ImageSite offers full solution, release and archive functionality for popular CAD formats like AutoCAD, SolidWorks, Inventor, and MicroStation. In addition, ImageSite extends design oriented Product Data Management (PDM) systems with lifecycle based Release Document Distribution and Collaboration to the entire organization.
About eQuorum
Based in Atlanta, Georgia, eQuorum is the developer of the ImageSite suite of products, an enterprise-wide document management system with departmental level pricing. ImageSite can be implemented as both an internal document management system and as a cloud- based collaboration solution with affiliates, customers, and vendors for a wide variety of industries. eQuorum provides solutions including its software, business workflow consulting, training, and implementation services to help customers quickly realize the productivity benefits of their solutions. For additional information regarding eQuorum's products and services, please call 404.497.8100 or visit the company's web site. http://www.eQuorum.com.
ImageSite is a registered trademark of eQuorum Corporation.
All other products are trademarks or registered trademarks of their respective owners.