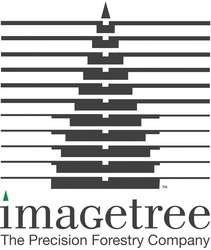 This formalizes a longstanding technology relationship between ImageTree and Blom in the United States and Canada, and extends ImageTree's marketing presence to the European front
MORGANTOWN, W.Va. (PRWEB) July 15, 2008
Lidar, a remote-sensing system used to aerially collect topographic data, is a critical component of ImageTree's ForestSense technology platform, which provides precise, timely and cost-effective forest inventory analysis, and enables assessment of carbon sequestration.
"This formalizes a longstanding technology relationship between ImageTree and Blom in the United States and Canada, and extends ImageTree's marketing presence to the European front," said ImageTree CEO Mark Redlus.
Redlus explained that the Oslo, Norway-based company [OSE: BLO] has been in the mapping business for more than a half-century, is the European leader in collecting and processing map and image data, and is among the world's largest collectors of aerial geographic information, with dozens of aircraft platforms located from North Africa to Finland.
"This agreement extends patent protection to the lidar component of ImageTree's system, which has its own patents covering the technology and methodology for extracting and interpreting remotely sensed information acquired with lidar and high-resolution color infrared imagery (CIR)," said Jan Biström, managing director of Blom Kartta, the Blom division responsible for aerial photography and digital mapping solutions. "Our lidar component is used to automatically detect relationships between individual tree-crown characteristics and the associated trees.
"The agreement puts both of our companies in enviable marketplace positions," Biström continued. "No one else on either side of the pond can now offer the complete Blom-ImageTree package of unique technology solutions."
Added Redlus: "We've solidified our relationship with a true leader in topographical data collection and a visionary in remote sensing, ensuring that we can provide our customers with the best possible path to generating more timely data and achieving better environmental practices, improved lifecycle management, and increased financial performance."
About ImageTree Corporation
ImageTree is "the precision forestry company" that provides accurate and consistent assessment of forest assets, significantly improving both forestland management practices and investor returns. Its patented process, which combines remote sensing, automated software, and advanced mathematics and analysis, enables superior site-specific economic, environmental and sustainable-forest decision making. ImageTree's ForestSense evaluation platform can reduce a typical five-year inventory-cycle time up to 80 percent. The company, whose customers include timber investment management organizations (TIMOs) and real-estate investment trusts (REITs), has academic relationships with the Forest Nutrition Cooperative; University of Georgia's Warnell School of Forestry and Natural Resources; Yale University's Global Institute for Sustainable Forestry; and the Davis College of Agriculture, Forestry and Consumer Sciences at West Virginia University.
About Blom Group
Blom Group, established in 1954, focuses on collecting and processing high-quality geographical information and developing software applications and services based on this information. Located in 12 offices and production units throughout Europe and employing more than 1,000 staff, Blom provides a wide variety of mapping & geographic and navigation & location products and services, meeting local, regional and international standards and specifications. The company has subsidiaries in Norway, Sweden, Denmark, Finland, Germany, the U.K., Italy, Spain, Portugal and Poland, as well as some 200 people at its own production units in Romania and Indonesia. It has been listed on the Oslo Stock Exchange since 1988.
Note: ImageTree, ForestSense, and The Precision Forestry Company are trademarks of ImageTree Corporation. The names of other actual companies, organizations and/or products/services mentioned herein may be the trademarks of their respective owners.