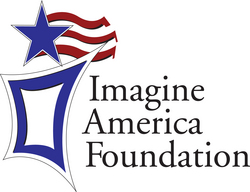 Our board members provide invaluable insights and guidance to our organization, and we look for individuals who can step into these roles firmly
Washington, D.C. (Vocus) June 11, 2010
The Imagine America Foundation (IAF) today announced two new appointments to its Board of Directors. Foundation President Bob Martin introduced Jonathan Liebman, Chairman/CEO of the Specs Howard School of Media Arts, and Tracy Kreikemeier, Chief Marketing Officer of PlattForm Advertising, as board members for 2010-2011. The announcement came against the backdrop of the 2010 Career College Association Convention & Exposition at the Palazzo Hotel in Las Vegas.
The Imagine America Foundation is career education's largest provider of scholarships and also its primary research organization. As in previous years, IAF's board members will be responsible for guiding the research- and scholarship-providing arm for the career college sector throughout the coming year.
"Our board members provide invaluable insights and guidance to our organization, and we look for individuals who can step into these roles firmly," said Imagine America Foundation President Robert L. Martin. "Jonathan and Tracy both have significant experience in career education, and they've shown overwhelming dedication to the Imagine American Foundation as well as other important career college organizations."
Jon Liebman has worked in higher education for twenty years and currently serves as the Chairman/CEO of the Specs Howard School of Media Arts in Southfield, Mich. He was recently the vice chairman of the Career College Association in Washington. He is also past president of the Michigan Association of Career Colleges & Schools and former chairman of the Southfield Area Chamber of Commerce. In 2005, Liebman was appointed by Governor Jennifer Granholm to the Michigan Higher Education Authority. Liebman has a Bachelor of Music degree in Jazz Studies & Contemporary Media from Wayne State University in Detroit and a Master of Music degree in Studio Music & Jazz from the University of Miami in Coral Gables, Florida.
Tracy Kreikemeier works with the Client Services, PR & Marketing departments of PlattForm to develop and implement highly successful, cost-effective advertising plans for a client base of nearly 4,000 campus locations across the United States and Canada. She also leads new product development and speaks as an industry expert at investor conferences as well as state and national education conferences. Kreikemeier has been with PlattForm for almost 10 years and was formerly the vice president of client services. Tracy holds a degree in Communication Studies with an Emphasis in Public Relations from the University of Nebraska Lincoln. She has been a member of the Public Relations Society of America (PRSA) since 1998. She was recently included on Kansas City Business Magazine's fourth annual list of the 33 Most Influential Women in Kansas City.
IAF's board also includes: Michael Platt, Ad Venture Interactive; Dennis Spisak, McGraw Hill Career College Group; Russell "Wicker" Freeman, Coyne American Institute; Chris Cimino, Nelnet, Inc.; Danny Finuf, Brown Mackie Colleges; Piper Jameson, Lincoln Educational Services; Pat Kapper, formerly of Career Education Corporation; Keith Zakarin, Duane Morris, LLP; Harris Miller, CCA; and Bob Martin, Imagine America Foundation.
About the Imagine America Foundation
The Imagine America Foundation (IAF), established in 1982, is a not-for-profit organization dedicated to providing scholarships for education, research and training support for the career college sector. Since its inception, the Foundation has provided over $40 million in scholarship and award support for graduating high school seniors, adult learners and U.S. military personnel attending career colleges nationwide through its award-winning Imagine America® programs. The Foundation also publishes vital research publications for the higher education sector, honors achievement in career education and offers faculty development training. For more information about the Imagine America Foundation's programs, please visit http://www.imagine-america.org.
Contact: Robert L. Martin, Imagine America Foundation President
Phone: (202) 336-6758
###