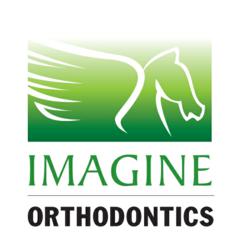 I have been recommending this accelerated treatment since the first time I heard of it, and I will continue to do so. I am very optimistic about what this technology can achieve, and I am sure my clients couldn't agree more.
Brisbane, Australia (PRWEB) January 03, 2012
Brisbane's Dr. Stephen Papas, principal of the orthodontics practice Imagine Orthodontics, is calling on his team "… to be prepared to work on more orthodontic treatment cases, as more will soon start coming through, now that the AcceleDent appliance has gained US-FDA approval."
Dr. Papas is one of the select few Brisbane Orthodontists authorized by the US-Based medical device manufacturer to make this latest orthodontic treatment technology AcceleDent available to the people. The device was already getting limited distribution outside the US since its initial launch back in October 2009.
The technology uses micro-vibrations to accelerate the alignment of a patient's teeth. "This," Dr. Papas notes, "is done quite effectively so…significantly shortening the once-protracted orthodontic treatment cycles and allowing us to really deliver."
AcceleDent follows tried-and-tested methods already implemented in orthopedics, and applies them to Brisbane orthodontics, instead. As such, it has since been scientifically tested and proven effective in speeding up the treatment process by as much as fifty percent.
"People don't want to be seen wearing braces, and the sooner they can take them off, the better," Dr. Papas said. Having to endure long treatment periods, in fact, has been one of the main reasons why people keep putting off or avoiding orthodontic treatment, however badly they need it.
Asked about why he wants to get the word out, Dr. Papas confides, "It's a long-term commitment. As a practitioner, I always have the patients' best interest in mind. If we find something that we feel would assist our patients' treatment, we give them the option."
Although the US-FDA approval, by definition, serves little merit outside of the United States, this should already do wonders in terms of giving people the assurance that the treatment is safe and effective. This, Dr. Papas thinks, will certainly draw more people out and make them want to go ahead with the treatments they have probably been putting off for too long now.
"I have been recommending this accelerated treatment since the first time I heard of it, and I will continue to do so. I am very optimistic about what this technology can achieve, and I am sure my clients couldn't agree more."
###