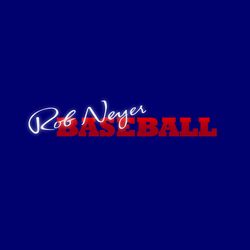 I've been playing various baseball simulations for more than twenty years, and I believe that Diamond Mind is the best, most realistic simulation that's ever been built.
San Francisco, CA (PRWEB) January 21, 2010
Imagine Sports Inc., a leading online fantasy sports gaming company, today announced a deal with baseball analyst and author Rob Neyer, whose "SweetSpot" blog is a popular long-running feature on ESPN.com. Under the partnership, Imagine Sports will work with Neyer to produce fantasy baseball games based on statistics from the past using the "Diamond Mind Baseball" simulation software, developed by renowned baseball statistics analyst Tom Tippett (now Director of Baseball Information for the Boston Red Sox) and acquired by Imagine Sports in 2006.
"I've been playing various baseball simulations for more than twenty years, and I believe that Diamond Mind is the best, most realistic simulation that's ever been built," Neyer said. "Frankly, it's an honor just to be associated with Diamond Mind, and I have the ultimate confidence that as we move forward together, we'll make this fantastic game even better." The first game produced by this partnership is "Rob Neyer Baseball", an adaptation of Imagine's "Diamond Mind Online" game. Unlike regular fantasy baseball, in which participants "draft" today's players and compete to pile up the biggest real-time statistics, Rob Neyer Baseball utilizes the historical statistics of past players to simulate games daily, allowing owners to emulate real baseball general managers and managers by first building a team, and then managing it through a 162-game season.
"We are thrilled to be working with Rob, whose insights into our new game development can only improve the product," said Dayne Myers, founder and CEO of Imagine Sports. "With Rob's involvement, we look forward to adding even more fans with a passion for the history and nostalgia of baseball, as well as those hungry for fantasy baseball all year round," Myers added.
"Imagine Sports shares my passion for baseball, and we've got a great game," said Neyer. "It might not be an easy game to win, but then it's not easy to win in the majors, either. One key difference, though, is that we've got a salary cap. In Rob Neyer Baseball, it doesn't matter how much money you've got. All that matters is how good you are."
Fans can follow Neyer's upcoming drafts and teams in Rob Neyer Baseball via Twitter.
About Imagine Sports
Imagine Sports is a leading developer of multiplayer online sports simulation games. Rob Neyer Baseball was developed using the Diamond Mind game engine - which has been refined over the last 20 years. The Diamond Mind engine is now widely regarded as the most sophisticated and realistic baseball simulation software. For more information about Imagine Sports, visit: http://www.imaginesports.com.
About Rob Neyer
Rob Neyer got his professional start as research assistant to legendary author and analyst Bill James. Rob collaborated with Bill on three books before taking a position with STATS, Inc., where he wrote about Major League Baseball, as well as the NFL and the NBA. While working with STATS, Rob also became intimately familiar with Bill James Fantasy Baseball: The Classic Game, an early version of Rob Neyer Baseball. In 1996, Rob joined ESPN.com and in the years since has written more words for that website than anyone. He has also written or co-written six baseball books, including Baseball Dynasties, Rob Neyer's Big Book of Baseball Lineups, and The Neyer/James Guide to Pitchers.
###
Press Contact:
Dayne Myers, CEO
Imagine Sports, Inc.
415-287-3877
dayne(at)imaginesports(dot)com