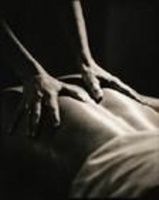 Give us a chance to show you why so many people in the Kansas City area would never go anywhere else for their massage needs
Mission, KS (PRWEB) September 2, 2010
Massage therapy in the kansas city area, with online booking available. Deep tissue massage, hot stone, pregnancy or simply relaxation. Imagine Wholeness' therapists are excellent at identifying and treating painful conditions that can alter how your body moves and how you feel.
Many insurance flex-pay plans accept massage as an approved expense. Check with your provider and use your plan to enhance your overall well being with massage. Online booking 24 hours a day. Go to the website and click on the ["book now" button
The Mayo Clinic recently published an article on the benefits of massage. Many benefits were listed and a bold statement regarding the benefits:
"Brush aside any thoughts that massage is only a feel-good way to indulge or pamper yourself. To the contrary, massage can be a powerful tool to help you take charge of your health and well-being, whether you have a specific health condition or are just looking for another stress reliever"
The article goes on to say:
While more research is needed to confirm the benefits of massage, some studies have found massage helpful for:
Stress relief
Managing anxiety and depression
Pain
Stiffness
Blood pressure control
Infant growth
Sports-related injuries
Boosting immunity
Cancer treatment
Imagine Wholeness, LLC can come to your company to provide chair massage for your employees.
###