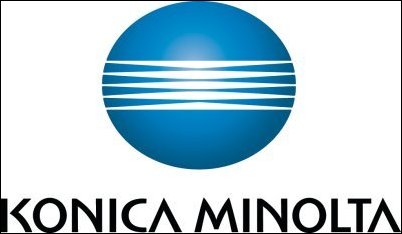 (Vocus) April 11, 2007
Ramsey, NJ - April 11, 2007 - Konica Minolta Business Solutions U.S.A., Inc. (Konica Minolta), a leading provider of advanced imaging and networking technologies, has experienced unprecedented growth in the light production printing market with its bizhub PROTM product line of color and monochrome multifunctional products (MFPs). The company will showcase at a press conference on April 17, 2007, at the 2007 ON DEMAND Conference and Exposition in Boston, its latest offerings designed to enhance its market share position and to provide customers with the additional tools and solutions needed to optimize the performance of its bizhub PRO devices.
The latest bizhubTM and bizhub PRO products and solutions will be discussed at the press conference and will be demonstrated in the Konica Minolta booth, number 1215, including:
Printgroove - The result of a global development program by Konica Minolta, Printgroove provides an affordable, automated production print system that costs far less than large-scale legacy production and print management software. This innovative new technology offers users a streamlined workflow process that makes print jobs run more smoothly, including: 24/7 job submissions automated job ticketing and quoting; print queue management, device status monitoring; and even finishing, shipping and billing. Printgroove's modular design allows for an exact configuration to target a specific need with the right solution set, including the ability to handle any traffic volume and accommodate as many printing steps and stations as business processes demand.
bizhub C550 - The first in the recently launched next-generation bizhub product line to debut, the bizhub C550 provides all-in-one functionality for high-end office workgroups and applications that require 45 pages per minute (PPM) color and 55 ppm black and white document production. This solution delivers on the customer's need for a true, secured networked solution for document workflow management.
bizhub PRO C6500 - Launched in late 2006, the bizhub PRO C6500 Digital Printing System offers spectacular color printing with the speed, reliability and cost-efficiency that light- to mid-volume production applications require in this competitive marketplace.
Dynamic advancements in security features - The industry's first Biometric Authentication Unit, in which the vein patterns of a finger are scanned, encrypted and stored, and are used to distinguish individuals, will be showcased.
bizhub OpenAPI - Attendees will see the next version of Konica Minolta's bizhub OP architecture that enables control of both a device's print and scan functions from external applications.
IC-304 Print Controller - Now available for the 65 ppm Konica Minolta bizhub PRO C6500 digital printing system. Based on CREO Color Server technology, this exclusive and robust print controller offers Konica Minolta customers advanced features for productivity, high-quality image and color control, support for variable data printing (VDP), and ease-of-use.
Press Conference
Tuesday, April 17, 2007
2:45 PM - 3:30 PM EST
On Demand Conference and Exposition
Boston Convention & Exhibition Center, Boston, MA
Press Conference Room# 51
For invitations to the press conference and/or to schedule booth tours, contact Rachel Reed at 781.782.5785, or Rachel_reed@lpp.com.
About Konica Minolta Business Solutions U.S.A., Inc.
Konica Minolta Business Solutions U.S.A., Inc. offers a broad range of multifunctional digital imaging solutions inspired by its bizhub brand of powerful solutions that serve as the central resource for document scanning, in-house printing, copying, faxing and electronic archiving and distribution. From high-quality color and monochrome bizhub systems for workgroups and small offices, to advanced high-volume bizhub PRO production printing systems for large corporations and print-for-pay services, Konica Minolta is leading the industry toward integrated, networked hardware/software solutions that are more simple, reliable, and cost-effective. Complementing its bizhub solutions, Konica Minolta also offers desktop laser printers, microform digital imaging systems, wide-format printers and scanning systems for specialized applications.
Headquartered in Ramsey, New Jersey, Konica Minolta delivers expert professional services and experienced, responsive client support, in addition to the world-class service provided through its extensive network of direct sales offices, authorized dealers, resellers and distribution partners in the United States, Canada, Mexico, Central America and South America. For more information, please visit Konica Minolta at http://www.kmbs.konicaminolta.us.
Konica Minolta Corporate Contact:
James Norberto
Konica Minolta Business Solutions U.S.A., Inc.
+1 201.825.4000
Konica Minolta Media Contact:
Rachel Reed
Lois Paul and Partners
1-781-782-5785
Konica Minolta is a trademark of Konica Minolta Holdings, Inc. bizhub and bizhub PRO are trademarks of Konica Minolta Business Technologies, Inc. All other trademarks mentioned in this document are the property of their respective owners.
###