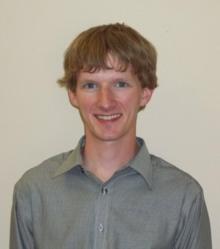 Tea, SD (PRWEB) July 21, 2011
IMED Consulting recently added John Rausch, SEO Specialist, as the newest member of the IMED Consulting team. John will provide overall direction and guidance with the objective of maximizing website traffic to client websites. He will also maintain day-to-day operations of Search Engine Optimization and Search Engine Marketing Strategies.
John will work with all aspects of SEO, SEM, and Google Analytics. He is skilled in coding/managing websites, analytics and Search Engine Optimization. John has a background in programming in a variety of languages, technical support, networking, and is an experienced webmaster.
John graduated from Saint Cloud State University in Minnesota with a Bachelor's Degree in Information Systems and a Bachelor's Degree in Interdisciplinary Philosophy. Prior to working at IMED Consulting, John worked at LTL Trucking Company.
"I am excited about the opportunity to bring my skills and knowledge to the IMED Consulting team in order to further assist our clients."
About IMED Consulting:
IMED Consulting offers a variety of solutions for small business owners looking to leverage the power of Internet marketing. IMED Consulting offers design, email marketing, SEO, SEM, consulting, development, inventory management and more. For more information, visit http://www.imedconsulting.com.
# # #