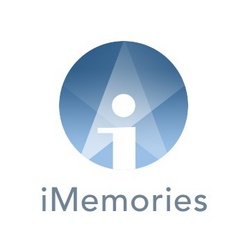 had a wonderful discussion of how social media is used to enhance people's memories and emotions, and how it will be used at iMemories by completely non-technical people who wish to do nothing but watch their old home movies with their families.
SCOTTSDALE, Ariz. (PRWEB) July 31, 2007
Bridging the Gap Between Old Media and Web 2.0
"We believe we are one of the few Web 2.0 companies whose core focus is working with old media formats, as opposed to already-digital formats, thus enabling consumers to watch and share full length home movies online as well as create DVDs using an simple rich media interactive web-experience," said Mark Rukavina, founder & CEO of iMemories. "And unlike most online video sharing services, we are targeting the 35 and over market, particularly families."
How it Works
For the past year, iMemories has been using its new state-of-the-art 8,500-square foot studio in Scottsdale, Arizona as a retail testbed for consumer behavior and process/product refinement. With the introduction of this new Web 2.0 online video website coupled with FedEx mail order, the company now provides this premium "end-to-end" home movie transfer and video sharing service for families, no matter where they are located.
-- First, families put their collection of film reels and videotapes into an iMemories' SafeShip Kit(TM), which is a turnkey shipping program that includes a fully equipped crushproof box and FedEx delivery.
-- Next, iMemories' professionals convert the old format home movies (and/or photos/slides) to a modern digital format.
-- Consumers can then go online and act in the role of "movie director" watching, organizing, labeling, and even editing their home movies online - or iMemories will organize it for them.
-- Finally, iMemories creates the DVDs and ships them to the consumer. The DVDs are professionally packaged and customized and include interactive onscreen menus with scene index.
iMemories Online is a subscription-based video sharing service and includes iMemories SafeGuard(TM) digital archive service. There is no storage limit for paid subscribers and consumers have easy access online to order copies of DVDs or create new derivative projects with their home movies anytime.
Service Differentiators
iMemories differs from other home movie transfer services because of its application of Web 2.0 principles to an old-world format. Michael Inouye, research analyst at In-Stat notes, "iMemories' model is indeed unique because it opens the door to online video to individuals who are less comfortable with technology--in particular the older generations who watch online video but tend to shy away from active participation. By encouraging users to share their video online through their comfort zones (physical media) iMemories has established a solid foundation to build brand equity and engender a committed user community who maintains high switching costs resulting from iMemories' key differentiators."
These differentiators include:
-- Working with legacy, old-format media; creation of the innovative technology and automated processes required to support premium DVD products and high-fidelity,
-- Full-length online video sharing/editing in a private, secure network;
-- Designing all customer-facing aspects from user interface to customer service to deliver ease of use for the Baby Boomer generation as well as Generation Y; and
-- Providing a one-stop service that will convert and house all of a family's memories, including both pre-digital (before 1990s) and post-digital.
Legendary Yankees' 1956 "Perfect Game" Among Footage Recently Transferred
Customer Al Mengert, a retired PGA tour professional in Scottsdale, Arizona, used iMemories to transfer home movies he took of Game 5 in the 1956 World Series, when Yankees' Don Larsen pitched the "perfect game" against the Brooklyn Dodgers at Yankee Stadium. Experts believe that Al's home movie is the only existing footage today that includes the national anthem played at the beginning of the game. He is donating the transferred footage to the Yogi Berra Museum in Little Falls, New Jersey.
Previewed at Social Media Club
Attendees at the April 12th Phoenix Social Media Club meeting were given a sneak preview of the new iMemories Online capability. Organizer Francine Hardaway noted that attendees "had a wonderful discussion of how social media is used to enhance people's memories and emotions, and how it will be used at iMemories by completely non-technical people who wish to do nothing but watch their old home movies with their families."
For more information on the new service, please visit http://www.imemories.com. To read a background paper on the impact of Web 2.0 on old home movies, click here. To read Mark Rukavina's blog about home movies, Web 2.0, social media, and consumer electronics, visit http://www.markrukavina.com.
About iMemories
iMemories is a leader in the dynamic Web 2.0-generation of Internet services. The company transforms old-media memories into crystal-clear digital files that consumers can enjoy and share--whenever and wherever they like.
In iMemories' 8,500-square foot fiber-optic studio, production professionals use state-of-the-art technology and techniques to convert old home-movie films, videotapes, photographs and slides into organized archives and full-length digital productions. Memories that were deteriorating in the dark are preserved forever on optical disc--and easy to edit, organize, store and share worldwide through iMemories' private, secure online user experience.
In a market crowded with audiovisual houses and small firms offering basic video-transfer services, iMemories' technology and expertise enable it to deliver a premium product efficiently and affordably. Founded and led by new-media entrepreneur Mark Rukavina, iMemories is privately held and based in Scottsdale, Ariz. To learn more, visit http://www.imemories.com or call 480-767-2510.
(C)1998-2007 iMemories. iMemories name and iMemories mark are trademarks of iMemories, LLC. All other trademarks are the property of their respective owners.
Optimized by Newsforce