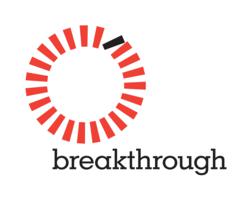 As anyone who watches the film can see, cruel immigration policies rip families apart and force immigrant women to hide in the shadows. These women share our values of family, community and country.
New York (PRWEB) October 01, 2012
Today, global human rights organization Breakthrough announces the release of "The Call," a short film that tells the story of millions of immigrant women forced by inhumane U.S. immigration policy to choose between keeping their children safe today and keeping their families together for good. The film is the centerpiece of #ImHere, a high-impact, pop-driven campaign designed to put the human rights of immigrant women on the national agenda of the United States during this election season.
As the rights of women are increasingly under attack in the continuing "war on women," an entire population deeply affected by this conversation continues to be largely ignored: immigrant women, Breakthrough says. The #ImHere campaign publicly mobilizes millions of people concerned with the current state of immigrant and women's rights to publicly show their support for immigrant women and families. Breakthrough is also taking the campaign on the road, partnering with popular band Los Lonely Boys in October for their #ImHereIVote concert series. The band's support comes on the heels of a similar partnership in August, when the campaign traveled with indie rock star Conor Oberst and his Desaparecidos punk band for their West Coast tour. Other celebrities, including Margaret Cho, are also participating in the campaign.
The film, which is inspired by the stories of real-life undocumented immigrant women encountered by Breakthrough, shows the emotional struggles of an immigrant family as they grapple with the choice between seeking medical care when their daughter is violently attacked and the risk that doing so could trigger the mother's deportation—and tear the family apart. The mother and daughter in the film are played by real-life mother and daughter Zuleyma Guevara (Sonia) and Yadira Guevara (Teresa).
"As anyone who watches the film can see, cruel immigration policies rip families apart and force immigrant women to hide in the shadows," said Breakthrough president and CEO Mallika Dutt. "These women share our values of family, community and country. They contribute to our economy by creating jobs and growing new businesses. But we continue to deny their basic human rights. It's time that we all stand up for these women — our neighbors and friends, our mothers and sisters. Please share this film to say #ImHere for the rights of immigrant women."
Federal immigration policies and state laws such as Arizona's harsh SB 1070 are creating human rights crises in communities around the country. According to Breakthrough, these laws legitimize racism, racial profiling, and the scapegoating of immigrants. They enforce cruel conditions that needlessly separate mothers from their children and restrict access to basic health care and education.
In the first six months of 2011, the U.S. deported more than 46,000 parents of U.S.-citizen children. Currently there are 5,100 U.S. children living in foster care who are unable to reunite with their detained or deported families.
The broken immigration system also forces women to choose between the threat of an abusive partner and the threat of deportation if they call the police, according to Breakthrough. A critical mass of #ImHere change agents, acting as one voice, can compel the presidential candidates to publicly acknowledge the abuses faced by immigrant women.
"Attacks on immigrant women are attacks on human rights. They undermine the fundamental American values of family and hard work, of just and inclusive democracy," Dutt says. "These women are successful contributors despite policies that threaten them. They deserve the right to be treated fairly and live securely."
###
Breakthrough (breakthrough.tv) is a globally recognized leader in the inventive, innovative promotion of human rights and social change. Working out of centers in the U.S. and India, we create cutting-edge pop culture, including groundbreaking online games and music videos, designed to bring human rights issues and values into the mainstream. These multimedia campaigns — along with our in-depth trainings of young people, government officials, and community groups — have ignited new generations of leaders to act for local and global human rights. For more than a decade, we have addressed crucial issues including violence against women, immigrant rights, HIV/AIDS, and racial justice.
Breakthrough's work for immigrant rights includes the video games ICED (ICEDgame.com), America 2049 (America2049.com), and Homeland Guantanamos (homelandgitmo.com), through which 25 million people worldwide have seen the importance of bringing common sense and human dignity into the immigration debate. Our most internationally lauded campaign, Bell Bajao ("Ring the Bell") — recipient of a distinguished Cannes Silver Lion and numerous other awards — has called on millions of men and boys in India and beyond to stand up against domestic violence. Our current initiatives, including emerging programs addressing early marriage and sex-selective elimination, seek to build a culture in which women's human rights — and thus families and societies — thrive.