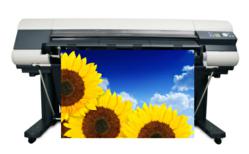 Hillsboro, OR (PRWEB) May 21, 2013
Phoseon Technology will present their advanced UV LED curing systems at the 20th Annual IMI European Ink Jet Conference (June 5-6, Barcelona, Spain). As a proven market leader, Phoseon continues to invest in product development to enable breakthrough capability and performance while accelerating the adoption of UV LED curing in printing applications. Phoseon currently has a wide range of product families on the market offering both air cooled and water cooled solutions to match the various needs of UV printing applications.
Rob Karsten, Director of Sales and Marketing - EMEA, will also give a presentation on UV LED curing for printing applications at the Supplier Forum. Attend the Phoseon presentation and visit the Phoseon exhibit to see new and exciting UV LED curing products.
About Phoseon Technology
Phoseon Technology is a world leader in providing UV LED solutions for commercial and industrial applications. Phoseon's products deliver maximum UV energy, high performance, and real-world reliability for UV LED curing of inks, coatings and adhesives. The Company provides worldwide sales and support capabilities and can be reached at http://www.phoseon.com.