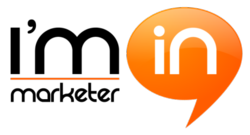 Columbia, MO (PRWEB) June 05, 2013
Leading app developer, I'm In Marketer, has created a new mobile app exclusively for Columbia Mall Car Wash. The car wash company in Missouri can now reach more customers and provide them with the convenience and instant information access that they all demand.
I'm In Marketer has designed this particular mobile app smartly, with an intuitive user interface that showcases everything Columbia Mall Car Wash offers. Upon launching the app, the user is immediately greeted with a full image of the car wash company. Below the screen, the four ever-helpful buttons are cleanly positioned.
Customers who wish to contact Columbia Mall Car Wash can now do so by simply tapping on the Contact Us menu button. GPS-enabled phones will automatically detect the location of the user. There is a small map that shows the user where the company is specifically situated along with their address. There are two buttons at the bottom in which the user can either visit the website or send an email to the company. This is of course is very convenient since customers do not have to search all over the Internet to find out how they can connect with Columbia Mall Car Wash.
As with the other apps developed by I'm In Marketer, this mobile app comes with a Menu button that allows customers to access all of the available car wash services provided by Columbia Mall Car Wash. One of the best aspects of the app is that it already outlines the names of services and their exact prices. This way, customers will know right away how much they need to spend on various car wash services. A tap on the name of the service will open a new window that allows customers to know exactly what the services are. The descriptions are short but useful especially for those who have not used any service from this car wash company.
For previous customers who would like to recommend the company to their friends, there is a Fan Wall in this app. This feature makes it easy to share opinions and experiences about Columbia Mall Car Wash. The last button consists of the deals, discounts, and promotions via the Loyalty button. It is worth noting that in the Menu button, there is a section called "Packages" that allows customers to learn about the combined services of the company that helps to save money. In "Loyalty" though, with just one tap, customers can learn about the promotions offered for recurring customers. There are also freebies and discounts with a virtual stamp card. Simply presenting the stamp card to a representative of the company will permit customers to enjoy price discounts or no-fee services.
About Columbia Mall Car Wash
Columbia Mall Car Wash is one of the premier car wash service providers in Columbia, Missouri. Their services include cleaning interior windows, vacuuming car interiors, tire treatments, and wheel brightener among many others. What separates them from other car washers in the city is they value both loyal and new customers with their exciting deals and promos.
You can download the Columbia Mall Car Wash mobile app from the Apple app store at the following link, https://itunes.apple.com/us/app/columbia-mall-car-wash/id652877954?mt=8, or for your Android phone at the following Google Play link, https://play.google.com/store/apps/details?id=com.app_columbiacarwash.layout.
I'm In Marketer, a trusted app developer based in the Chicago area, has truly developed a user-friendly mobile app for Columbia Mall Car Wash. Customers can now contact their favorite car wash company for inquiries or request more information. Since more and more people have turned to their smartphones and other mobile devices to acquire what they need, the app simplifies experience and improves interactivity for all dynamic customers.
For more information on Columbia Mall Car Wash, visit their Facebook page at https://www.facebook.com/columbiamallcarwash. I'm In Marketer is easily reachable through their website at http://iminmarketer.com/.