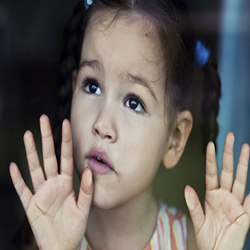 We believe protecting the rights of children is always important, regardless of legal status, which is why we're working to support the Young Center in their mission to assist "unaccompanied" children
Bolingbrook, IL (PRWEB) February 16, 2017
Vital Insurance Agency, an Illinois based firm that offers asset protection and financial planning assistance to families and business owners in the greater Chicago metropolitan region, is announcing a charity event in conjunction with the Young Center of the University of Chicago centered on protecting the rights of unaccompanied and undocumented immigrant children.
They are called "unaccompanied" because these thousands of children arrive in America after traveling without the assistance of parents or guardians. Some of them are as young as three years old, and all of them are attempting to escape some combination of violence, child labor, poverty, and hunger. The Young Center works to appoint "Child Advocates" on their behalf and guide them through the legal process.
"We believe protecting the rights of children is always important, regardless of legal status, which is why we're working to support the Young Center in their mission to assist "unaccompanied" children," says Miguel Gonzalez, owner and executive director of Vital Insurance Agency.
Gonzalez and his team are mobilizing support from all over the Chicago area by reaching out to local families and business owners over popular social media channels and an active email bulletin system. Plans to continue attracting support to the cause will include a full length feature article detailing the plight of unaccompanied children in the next issue of "Our Hometown," the Vital Insurance online magazine: http://www.vitalinsuranceagency.com/Our-Hometown-Magazine_39.
Several other noteworthy charitable organizations operating in the Chicago region have enjoyed support from the Vital Insurance team over the last few months. As affiliates of the "Agents of Change" national charity support group, Gonzalez and his team have made a commitment to assist new local charities on a bimonthly basis.
Those who want to take part in the charity event to assist the University of Chicago Young Center as they provide legal support to unaccompanied immigrant children are personally invited by the Vital Insurance team to follow this link: http://www.vitalinsuranceagency.com/Securing-A-Brighter-Future-For-Unaccompanied-Youth_15_community_cause. Previous charity drives sponsored by the Vital Insurance Agency are detailed on the firm's Community Causes page: http://www.vitalinsuranceagency.com/community-cause.
About Vital Insurance Agency
As a lifelong native of Bolingbrook, Illinois, agency owner Miguel Gonzalez knows many local families. His knowledge and understanding of the people in his community ensures that Vital Insurance Agency clients are provided with an outstanding level of service. Miguel and his team look forward to helping families protect the things that are most important - family, home, car and more. Vital Insurance Agency also offers clients a preparation strategy for achieving their financial goals. To contact an expert at Vital Insurance, visit http://www.vitalinsuranceagency.com/ or call (630) 771-9000.