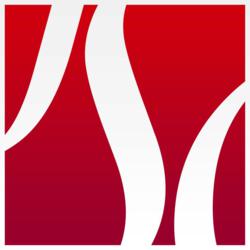 Seattle, WA (PRWEB) May 01, 2013
Immigration is an area of law that is constantly changing, both politically and socially. As such, keeping up with the incredible amount of ongoing changes in immigration law has always been a challenge for everyone interested in this important issue. To help address this problem, the immigration law firm, Jakeman Shaklee Oliver, PS (JSO) created a blog that focuses on today's most debated immigration topics and provides insight for immigrants, businesses, and others whom are affected by the immigration laws.
"In our multicultural society, it isn't just immigrants that have questions about immigration. Today, immigration affects everyone regardless of whether you are an employer or employee, have a lawful immigration status or are undocumented, or are a citizen by birth or by naturalization." Says JSO partner David Jakeman.
JSO's informational blog can help provide answers to many of today's pressing immigration questions. It addresses topics ranging from the debate on comprehensive immigration reform, proposed legislation, changes in law and policies, and the specific requirements for immigration benefits. It also provides analysis and commentary on immigration-related news and events.
People often struggle to find answers to their immigration questions. The JSO blog strives to make their search for immigration information easier and to help individuals gain a better understanding of their situation and options. Armed with this new information, those seeking immigration benefits should contact an immigration lawyer.
Engaging with visitors is a priority for Jakeman Shaklee Oliver, and providing immigration information in an attractive and enjoyable format is one way they accomplish this. Users will find helpful information related to the entire range of immigration issues, along with links and citations to other valuable resources. To further enhance the visitor's experience, JSO also offers a question and answers section on the site that visitors can use to ask specific immigration questions and get feedback.
Accurate and timely information is necessary when it comes to the complex and sensitive nature of immigration cases, and JSO's immigration attorneys and professional staff are available to help. "We are pleased to use our expertise to help individuals, families, and businesses around the globe who find themselves caught up in the complexities of United States immigration law," says JSO.
To find out more information on the latest in immigration law news, visit JSO's immigration blog today, or, for questions about specific immigration issues, contact Jakeman Shaklee Oliver at http://www.jakemanlaw.com or give us a call at 855-JAKEMAN (855-525-3626).
Legal Disclaimer: The information contained on the JSO blog and website is not intended to be a substitute for professional legal advice and does not create an attorney-client relationship. Due to the complexity and ever-changing nature of immigration law, we cannot guarantee that the information presented will be adequate for your specific situation. Please contact an immigration attorney to discuss your specific situation. Our full blog legal disclaimer can be found here: http://jakemanlaw.com/blog-disclaimer/