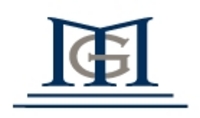 San Diego, CA (Vocus) May 19, 2010
Attorney Daniel Gilleon of the San Diego law firm Mitchell | Gilleon (http://www.mglawyers.com) recently appeared on KGTV Channel 10 in San Diego to explain the firm's advocacy of an illegal immigrant who filed a worker's compensation claim against his employer for injuries suffered on the job despite the alleged threats made against him for proceeding with said claim.
On May 16, 2010, Attorney Dan Gilleon was interviewed by KGTV Channel 10 in San Diego regarding a worker's compensation claim filed by one of the firm's clients who is an illegal immigrant. The worker was injured on a horse farm in Escondido in April when he claims to have touched a horse fence that severely injured his hand with an electric shock. The injury sent heat to the injured hand that melted the worker's wedding ring into his finger, severing it and requiring skin grafts to treat the injury.
The worker was allegedly told by his employer not to file a California worker's compensation claim or else he would be deported and the man's pregnant wife would be forced to raise their child alone. Attorney Gilleon explained to the public that this worker is a human being and has legal rights, and the broadcast mentioned that according to the California Supreme Court, illegal immigrants can pursue worker's compensation claims for injuries suffered on the job.
About Attorney Daniel Gilleon
Attorney Gilleon is a senior partner and founder of the personal injury San Diego law firm of Mitchell | Gilleon. The firm provides representation to clients who need legal assistance with several different forms of litigation, including cases involving personal injury, employment law, worker's compensation and civil rights. Mr. Gilleon has appeared on several different media outlets explaining complicated and controversial legal issues during his legal career. Attorney Gilleon has been successfully practicing California accident and injury law and has represented injured people for nearly twenty years. His extensive trial experience has led to several significant verdicts.
About the Mitchell | Gilleon Law Firm
Mitchell | Gilleon is a San Diego personal injury law firm that represents clients in legal matters that include serious/catastrophic injury, civil rights, employment law matters, elder abuse, legal and medical malpractice, premises liability, product liability, real estate litigation, sexual harassment, wage and hour disputes and wrongful employment termination, among others. The firm has been representing clients in these types of legal matters for more than 20 years and has recovered several million dollars in judgments and settlements on behalf of those the firm has represented. The firm's Web site can be found at the URL http://www.mglawyers.com.
###