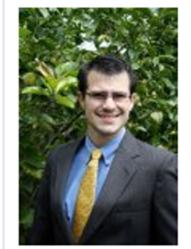 Young attorneys don't have to join big firms to be successful. If you have what it takes, you can make it solo and thrive!
San Francisco, CA (PRWEB) December 24, 2011
The Bay Area Immigration Lawyer at Landerholm Law Office, located in the Mission District, is planning to double the square footage of its office before its first year anniversary. The law office has quickly outgrown its surroundings and is looking to expand and hire additional staff to increase clientele and better serve them.
Bay Area Immigration and bankruptcy lawyer, Otis Landerholm, has helped numerous clients with a variety of legal issues, including deportation defense, citizenship, bankruptcy, asylum, and civil litigation.
The Landerholm Law Office is not a typical looking law office. Tucked in the back corner of an architectural firm, clients walk past blueprints and drafting tables to consult with Mr. Landerholm. He is a lawyer, receptionist, bookkeeper and accountant rolled into one. Keeping overhead as low as possible is essential to starting a new law office off on the right foot. Going solo also means that not only is Landerholm honing his skill as a lawyer, but he is also learning how to be a businessman. As his practice grows, so must his physical space and the need to bring in personnel to help him with his busy work schedule.
"Young attorneys don't have to join big firms to be successful. If you have what it takes, you can make it solo and thrive! This is encouragement to many of my fellow law school students who feel like they'll graduate and be unable to find a job," said Otis Landerholm, owner of Landerholm Law Office.
Call his office today at 415-322-0960 or visit, his office is located at 1300 South Van Ness #204 in San Francisco.
About Landerholm Law Office
Landerholm Law Office is owned and managed by Otis Landerholm. He has been serving the Bay Area community by protecting the rights of immigrants and consumers. He is a lawyer who speaks Spanish and Mandarin to be able to fully communicate with his culturally diverse clients. His work involves applying for visas, green cards, political asylum law, work authorization, and citizenship on behalf of his immigration clients. On the consumer side of his practice, he fights debt-related lawsuits, challenges improper judgments, represents debtors in Chapter 7 and 13 bankruptcies and aids clients through wage garnishments.
# # #