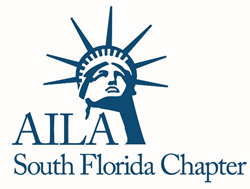 Miami, FL (PRWEB) November 21, 2014
On Monday, November 24 at 1:00 p.m., a media conference call hosted by the American Immigration Lawyers Association of South Florida will examine the immigration policy changes the President has announced in detail and provide expert analysis of the implications for millions of immigrants and their U.S. citizen family members.
The call is for credential members of the media only. After a brief introduction, the panel of leading South Florida immigration attorneys will take questions from the press.
WHAT: Media Conference Call – Executive Immigration Reform: What Next?
WHO: Jacob L. Ratzan is a Florida Bar Board Certified Specialist in Immigration and Nationality Law and current Chapter Chair of the South Florida Chapter of the American Immigration Lawyers Association. Mr. Ratzan has authored and published multiple articles on immigration topics for the annual AILA South Florida conference. Mr. Ratzan's practice is dedicated to all areas of immigration law, including business immigration, family-based immigration, and removal.
Tammy Fox-Isicoff is a former Trial Attorney for the U.S. Immigration and Naturalization Service and Special Assistant United States Attorney. A Past President of South Florida AILA, she is among the nation's immigration reform leaders calling for administrative fixes in the face of Congressional inaction.
Michael Vastine is a Professor of Law & Director of the Immigration Clinic at St. Thomas University School of Law in Miami Gardens. His research focus is immigration litigation, particularly regarding the deportation consequences of criminal convictions and the due process rights of immigrants.
Jordana A. Hart is an immigration attorney in Miami and co-chair of AILA South Florida's Media Advocacy Committee. She has been published in the Miami Herald and other newspapers, as well as several magazines on various immigration topics. She specializes in employment, investor, business and family-based immigration matters, as well as U visas for victims of crime.
WHEN: Monday, November 24, 2014 at 1:00 p.m. (the line will open 15 minutes prior to the start of the call).
WHERE: Credentialed members of the media should call 1-866-952-1907 and provide conference code "AILA."
R.S.V.P.: Please R.S.V.P. as soon as possible to Pamela Armstrong at pamela(at)redbanyangroup(dot)com or 618-267-6305. The program is free for members of the South Florida press. Panelist comments will be on the record.