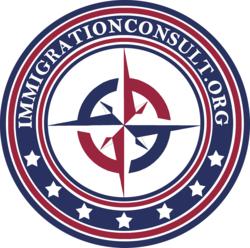 ImmigrationConsult.org is the result of my tremendous effort and direct help from USCIS office.
New York, New York (PRWEB) January 14, 2013
Immigrationconsult.org launches new innovative and exclusive tools and methods to support immigrants who are applying for US citizenship. These tools and methods will save time and money for immigrants and immigration agencies and have proven to be very helpful in every step of the immigration process, from filling out forms to passing the naturalization exam.
The process of immigrating, and then getting US citizenship, can be complicated and overwhelming. From understanding which forms to fill out, and how to fill them out, based on each person's unique immigration situation, to providing supporting documents that need to be translated and presented in the correct format. As well as having to take medical, language and history examinations (examinations which many native born Americans would fail.) The process of obtaining a Green Card or US citizenship is discouraging and intimidating.
At the same time, immigrants must contend with the significant fees and important time frames to deal with that have potentially devastating consequences; submit these forms too early and the time, effort and money invested into submitting them are wasted; submit these forms too late and the immigrant faces possible deportation from the United States.
Finally there is a solution
"Being an immigrant myself, I personally know of the horrors that the immigration process can be. While going through the process, I searched all possible sources for something that would help me, but could not find anything effective and reasonable. Most of the things were either outdated or completely wrong! ImmigrationConsult.org is the result of my tremendous effort and direct help from USCIS office." said Artem Antoshkin, owner of ImmigrationConsult.org.
One of the major benefits of ImmigrationConsult.org is that they make their tools and methods available not only for immigration agencies, but also for individuals; and since they work directly with the USSIC office, everything is always up to date. "Our naturalization exam flash cards are a real hit with the agencies. Some immigrants even claimed that the only reason they passed the exam is because they had access to these cards." says Mr. Antoshkin. "Additionally, for those just starting the immigration process, our comprehensive immigration guide will significantly simplify each step for you." he added.
The price for ImmigrationConsult.org tools is the most pleasant surprise. For the quality of product that is offered, one could expect to pay three or four times as much. "I know how expensive the immigration process is. I wanted to make sure that everyone could afford the tools we provide." proclaimed Mr. Antoshkin.
About ImmigrationConsult.org
ImmigrationConsult.org was developed by an immigrant for immigrants. The owner intimately and personally understands the challenges involved in the immigration process. The result is the exclusive tools and methods for immigrants and immigration agencies to assist them through their journey to US citizenship. The tools are helpful with every step of the way. Learn more about them today at http://www.immigrationconsult.org.