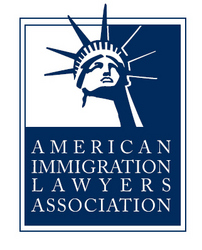 Immigration Fraud Prevention Act of 2009
Washington, D.C. (Vocus) March 20, 2009
The American Immigration Lawyers Association (AILA) applauds the bill introduced today by Senators Feinstein (D-CA) and Kennedy (D-MA). The "Immigration Fraud Prevention Act of 2009" (S. 577) would make it a Federal crime to defraud individuals - citizens and non-citizens alike - in connection with any matter arising under the immigration laws. Likewise, it would make it a felony to falsely misrepresent that one is an attorney or accredited representative in any immigration matter.
Law enforcement officials say a growing number of fraudulent "immigration specialists" are operating throughout the country. Holding themselves out as attorneys qualified to practice immigration law, they enter fraudulent contracts for services, promise permanent immigration status or other relief, and charge exorbitant fees to file paperwork. "The immigration fraud perpetrated by these consultants is widespread and too often AILA attorneys learn about the situation when irrevocable damage to the client has already been done. As an organization, we have consistently urged Congress to enact legislation and this bill is a wonderful first step towards addressing this pervasive problem," said Charles H. Kuck, President of AILA.
Often, immigrants permanently lose opportunities for work authorization or immigration relief because these "immigrant specialists" or "consultants" have damaged their cases. "Immigration law is stunningly complex and filing the wrong documents, missing a deadline, or failing to fully disclose all the facts in a case can mean the difference between legal status, deportation, and, in the case of some asylum seekers, even death," said Larry Drumm, Chair of AILA's Consumer Protection and Authorized Practice of Law Action Committee.
Drumm added, "AILA member attorneys usually learn of these situations when it's far too late for positive relief. Past Federal, state, and local efforts to end this abuse have been largely inadequate. A strong Federal law and a commitment to root this problem out are sorely needed in this area."
AILA has established a website (http://www.stopnotariofraud.org) to provide injured consumers with information to take legal action against immigration consultants and "notarios" who prey on America's immigrant communities.
The American Immigration Lawyers Association is the national association of immigration lawyers established to promote justice, advocate for fair and reasonable immigration law and policy, advance the quality of immigration and nationality law and practice, and enhance the professional development of its members.
CONTACT:
George Tzamaras
202-507-7649
# # #