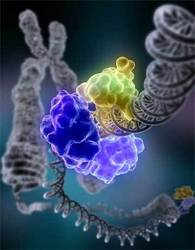 To arrive at the edge of the world's knowledge, seek out the most complex and sophisticated minds, put them in a room together, and have them ask each other the questions they are asking themselves.
Spielfeld, Austria (PRWEB) December 14, 2009
The publisher of ImmortalHumans.com, Andrej Lavrenc and his international team of research writers are on the constant look out for the latest developments in the field of stem cell research, bioscience, gerontology, current anti aging methods and drive towards human immortality. They are dedicated to documenting humankind's quest for immortality and publishing related news as it happens. Life extension is no longer the fodder for science fiction novels due to considerable advances being made in the science of aging. Bioscience and technology experts have joined medical researchers and longevity authorities to investigate theories on slowing and even reversing the aging process. Amazing discoveries are being made in laboratories around the world and ImmortalHumans.com has those stories for you.
It is estimated that in the United States alone more than eight thousand people each day are turning sixty five years of age. The baby boomer generation are becoming seniors and the field of gerontology is in danger of becoming an overburdened form of specialty medicine. The cost to care for an aging population will be enormous, so medical research is pervasive in an effort to find new treatments for age related diseases. ImmortalHumans.com, spotlights clinical studies that are ongoing into how we age in anticipation of finding novel approaches to extend human life expectancy. Stem cell and genetic research, nanotechnology and anti aging supplements are all being evaluated to find "The cure" for growing old, and we have that news for our readers.
Studies have already proven the existence of the "longevity gene" that is common in centenarians and some of their offspring. Evidence has also been documented that clearly show the changes in our DNA as we age. Experts in nanotechnology are saying that within fifteen to twenty years we could have molecule sized nano machines with artificial intelligence seeking and destroying diseased cells before they can do us harm. The future is bright indeed for those who aspire to immortality.
ImmortalHumans.com covers information related to anti aging stem cell research, supplements, bioscience, gerontology, biological immortality, longevity and nanotechnology as it pertains to medicine and life extension. Humans can expect dramatic increase in life expectancy by 2030. Some individuals who are alive today will likely escape death completely.
# # #