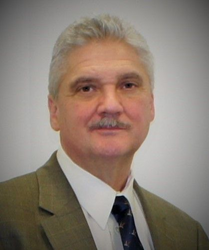 We can envision our Allergy Vaccine Therapies changing the way doctors treat allergy in the future.
HERSHEY, PA & ROCKVILLE, MD (PRWEB) October 28, 2014
Immunomic Therapeutics, Inc.(ITI), a vaccine pioneer in the biotechnology industry, today announced the successful completion of a $6.8 million Series A preferred stock financing. Newport Coast Securities acted as exclusive placement agent for the financing.
"It has been a pleasure working with the team at Newport Coast securities," said ITI CEO Dr. William Hearl. "The Newport Securities team has represented us well and worked in concert with ITI to complete this round. We thank our new and existing shareholders for their continued support in helping us successfully build and grow. ITI is proud to bring onboard additional investors, which attests to the continued support the company has received from the investment community, broadening its backing and capabilities."
Proceeds from the Series A financing round will be used to advance the clinical development of the company's lead products for the treatment of Japanese red cedar allergy (Phase I/II) and peanut allergy (Phase I). In addition, the company will continue to enhance its core capabilities in Research & Development, particularly as it applies to applications of its proprietary and patented LAMP-vax platform.
"We can envision our Allergy Vaccine Therapies changing the way doctors treat allergy in the future. This financing will help accelerate our clinical development process and help bring these first-in-class vaccines to the market faster," said Dr. Hearl.
About Newport Coast Securities, Inc.
Newport Coast Securities Inc., member FINRA/SIPC, is a full-service firm offering quality investment banking and distribution services to high quality small cap companies. Newport Coast is committed to long-term partnerships with emerging growth companies and the investors who back them. Newport Coast Securities Inc. offers a complete range of brokerage and investment banking services to small cap companies including public offerings, private placements, and M&A advisory, as well as a full range of brokerage and investment services to both institutional and private investors.
About Immunomic Therapeutics, Inc.
Immunomic Therapeutics, Inc. (ITI) is a privately held clinical stage biotechnology company headquartered in Lancaster, Pa., with lab facilities in Rockville, Md. ITI is developing next generation vaccines based on the patented LAMP Technology. Our LAMP-vax platform significantly increases the effectiveness of the immune response to nucleic acid vaccines while simplifying overall vaccine design and delivery, yielding safer, more cost-effective human and animal therapies. Our LAMP constructs have been validated in human clinical trials for cancer and have been applied to a wide breadth of targets including allergy, cancer and infectious diseases.
For more information about ITI and LAMP Technology please visit http://www.immunomix.com or contact Kristi Hughes at MKJ Creative khughes(at)mkjcreative(dot)com.