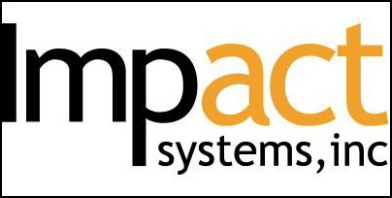 (PRWEB) March 30, 2007
Montchanin, DE, USA. Impact Systems, Inc. the leader in compliance and regulatory publishing production tools for EMC Documentum and Adobe® Systems announces a new web site: http://www.toolsfromimpact.com.
This web site highlights Impact's migration tools which can reduce by 25% the time and cost of migrating content to a new document management system, and Impact's Turn key solution, Compliance in a Box, a compliance and control software offered at a price emerging companies can afford. This turn key one step solution offers rapid configuration, installation and expert services.
EMC Documentum, working closely with Impact Systems, is offering "Compliance in a Box" to Tier 2 Pharmaceuticals and Biotech companies. The offering gives these organizations the software they need at an affordable price with rapid configuration and installation. The resulting solution delivers proven compliance technology running on a Dell server with low monthly pricing that matches customer's budgetary constraints.
Also featured are off-the-shelf tools for an innovative Departmental Publishing Solution from Adobe LiveCycle, EMC Documentum or Microsoft SharePoint This solution allows you to create or reuse documents, define a structure for your publication and publish to paper or PDF.
EMC Corporation (NYSE: EMC) is the world leader in products, services and solutions for information storage and management that help organizations extract the maximum value from their information, at the lowest total cost, across every point in the information lifecycle. Information about EMC's products and services can be found at http://www.EMC.com.
Impact Systems, Inc., located just outside of Wilmington, Delaware, has been providing products, and project services to industry and government for over eleven years, and provides compliance solutions for enterprise content management and electronic regulatory publishing. Products include Q-Config™, Q-Tran™, and Q-Publisher™. Historical Impact projects include migration and integration of EMC Documentum for customers in the life science industry, installation of Publishing solutions for industrial and government clients.
Impact Systems, Inc, on the web at http://www.toolsfromimpact.com, is an Adobe® partner and Microsoft® partner, as well as a member of the EMC2 Consulting/Select Services Team
Contact:
John A Snider Director, Global Business Development 302-573-6881
http://www.toolsfromimpact.com
###