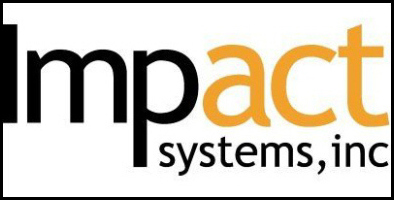 We are very pleased with the company's performance in 2006, we increased revenues 50% over the very good year we had in 2005.
Montchanin, DE (PRWEB) April 23, 2007
Impact Systems Inc. a leader in production tools for business partners EMC Documentum™ and Adobe® Systems, today announced Record Revenues for fiscal year 2006. Mangesh K. Honwad, CEO, released 2006 revenue figures that included services and supporting products for EMC Documentum and Adobe.
"We are very pleased with the company's performance in 2006, we increased revenues 50% over the very good year we had in 2005." Honwad stated.
Gerry Machi, Chairman of Impact's Advisory Board went on to say "The tools have matured and our customers are seeing a near term return on investment. We are the only EMC partner supporting the entire Documentum Compliance suite of products with 'off-the-shelf' test scripts, configuration and migration products, and that is making sense to the market."
Growing their place in the market, Impact announced the Compliance in a Box Solution last month at the Medical Device Congress. The Solution for EMC includes EMC's popular Documentum Compliance Manager and/or Documentum Submission Manager with Adobe Rendering and PDF Forms for controlled content in a secured, auditable repository. This Turn-key Solution comes with Impact's services of installation; configuration and testing/Validation reporting, delivered on-site in an Intel based server ready to receive the customer's controlled content for regulatory needs.
"Working closely with Adobe we have re-architected our Box Solution for regulatory control, publishing and eDiscovery with products in the LiveCycle 7 suite. This has drawn great interest from customers in first quarter evaluations and sales. As we participate in the Adobe 8 beta we are very excited about future turn-key business solutions that could add greatly to our 2007 revenues." John Nidelcheff, Impact Systems President, went on to say: "We are already looking at a Phase II prototype around Adobe's 'Apollo' release for security and publishing needs on US Ports and Harbors with Adobe and Scientific Research Corporation of Charleston."
Impact Systems, Inc., located just outside of Wilmington, Delaware, has been providing products and project services to industry and government for over eleven years and is positioned to provide compliance solutions for enterprise content management and electronic regulatory publishing. Products include Q-ConfigÔ, Q-Tran™, and Q-Publisher™. Historical Impact projects include migration and integration of EMC Documentum for customers in the life science industry and installation of Publishing solutions for industrial and government clients.
Impact Systems, Inc on the web at http://www.toolsfromimpact.com, is an Adobe® partner and Microsoft® partner, as well as a member of the EMC2 Consulting/Select Services Team.
Contact:
John A. Snider
Director, Global Business Development
610-420-8170
John.snider @ impactinfosys.com
http://www.impactinfosys.com
###